Powerleague powers into padel clubs
Five-a-side football specialist Powerleague has announced its intentions to enter the padel sector with plans for the UK's first rooftop courts plus a city centre 'concept club', The Bandeja can reveal. 
The London-based company, the world's largest provider of commercial 'small-sided' football, operating almost 40 centres across the UK and the Netherlands, is working with the Metrocentre in Gateshead to develop four floodlit canopied padel courts on the shopping centre's blue car park.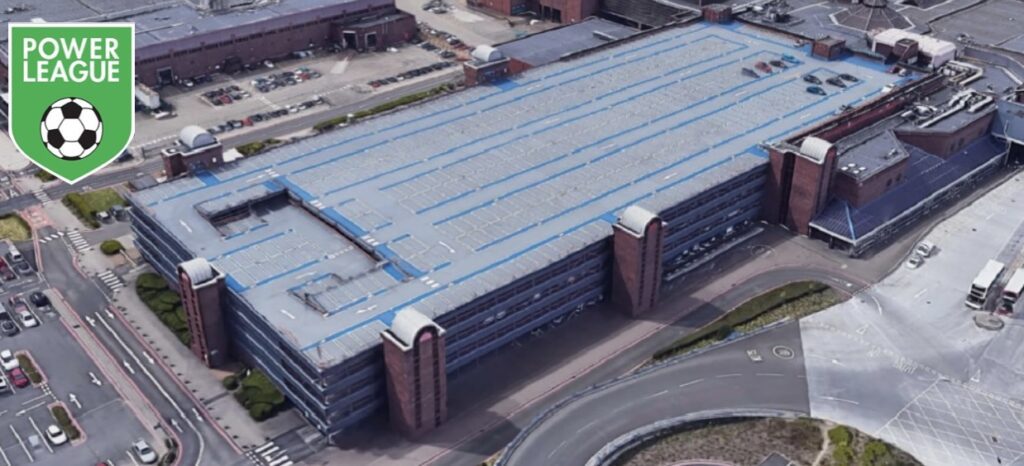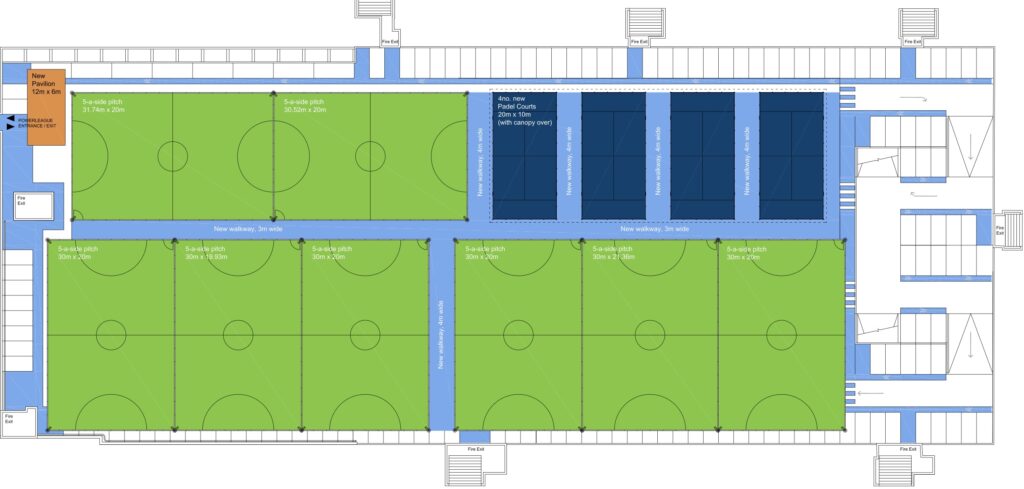 Included in the scheme are eight five-a-side football pitches and a pavilion – all part of the centre's strategy to build on the range of activities and leisure facilities offered to the 21 million people who visit the attraction each year. 
"The redevelopment of the site, and the investment which will occur as a result – will support the operation and ensure the long-term viability of the Metrocentre as a whole – one of the region's key contributors of economic growth, employment opportunities, as well as retail and leisure provision," states the planning application.
It's believed a decision from Gateshead Council on the application is imminent; it had  been due to be decided by officer delegated decision by September 20. If approved, the Metrocentre padel courts will be the first rooftop facilities in the country to gain planning approval. Other operators have toyed with the idea and at least one planning application (in London, subsequently withdrawn) has been submitted. 
Powerleague is also in the process of joining the padel rush in Manchester, with plans for what it describes as a 'concept club' that will be 'the benchmark for our customers to experience a first-class game, leading the way for future expansion within the business'. 
It has yet to publicly announced the location of these padel plans, or how many courts, but Powerleague an established facility at Manchester Central in Union Street, to the east of the city centre. If the padel courts are contained within a site such as this it's likely no planning will be required, allowing the scheme to press ahead quickly. 
It's not Powerleague's first brush with padel – its site at Pride Park, Derby, was snapped up by We Are Padel early last year for what was then the largest padel facility in the UK with 11 indoor courts. 🎾