iPadel finalists converge on Bristol for play-offs
Almost a thousand players from more than 50 clubs fielding 151 teams made the iPadel Club League summer tournament the biggest yet, with winners from the 21 leagues converging on Rocket Padel, Bristol, to battle it our for top honours and – for the first time – Grade 3 LTA ranking points. The Bandeja reports
The iPadel Club Leagues give players around the country the chance to participate in a national tournament. Any club (or group of players) is eligible to enter, with all matches organised into regional leagues that lead to the overall national finals, held on October 7/8th at Rocket Padel.
This year 16 teams contested the men's final, with Rocks Lane Chiswick emerging victorious against Oxshott 1 having removed their old adversaries Roehampton earlier in the tournament. 
In the ladies, Chelsea Harbour Club continue to stamp their authority on the leagues, clinching the title for the second season on the trot with a win over Padel4all, Basset Down, who deserve huge credit for reaching the finals in their first ever iPadel tournament.
Chelsea Harbour Club also continue to dominate the mixed event, with their 1st and 2nd teams making it though to the final. The first team clinched the win 2-1 but play was tight, with the first team winning 55.8% of the games. It's the second successive league win for Chelsea Harbour 1.
iPadel director Ian Colligon, who established the Club Leagues two years ago, said: "It was a great weekend of padel in a brilliant location. The standard of play was fantastic and is increasing every season, justifying the LTA's decision to upgrade the finals to a Grade 3 event."
Summer League 2023 winners
Mens
Rocks Lane Chiswick: 
Muse Armengol, Andrew Warren, Jose Fornieles Alvarez, Alex Grilo Acosta
bt
Oxshott 1
Ali Anderson, Francis Milivojevic, Josh Attwell, Daniel West, Chris Jenkins
Ladies
Chelsea Harbour Club 1:
Lisa Phillips, Abigail Tordoff, Amanda Elliott, Natasha Marks
bt 
Padel4all, Basset Down:
Harriet Crabb, Patricia De Lucas, Alicia Hazzard, Julie Jones, Roxy Keshavarz, Maria Andrews
Mixed
Chelsea Harbour Club 1:
Hugo Quarry, Natasha Marks, Max Lutostanski, Abigail Tordoff
bt
Chelsea Harbour Club 2:
Michael Alexander, Lisa Phillips, Francisco Villaverde Reed, Amanda Elliott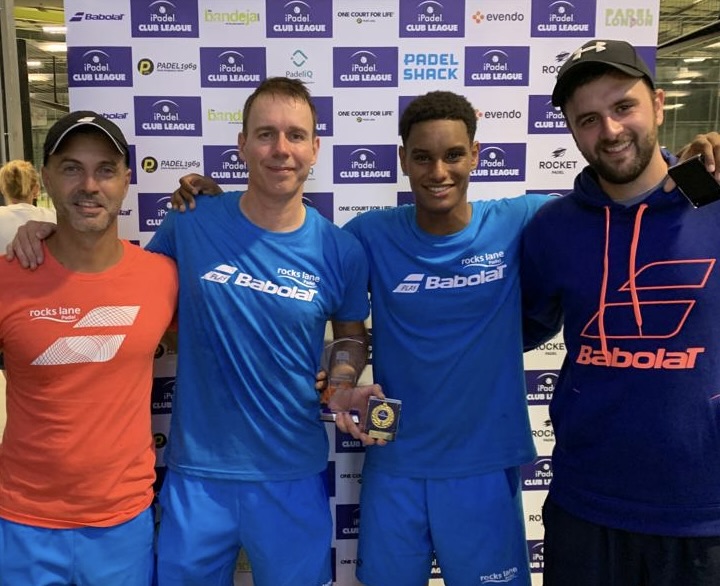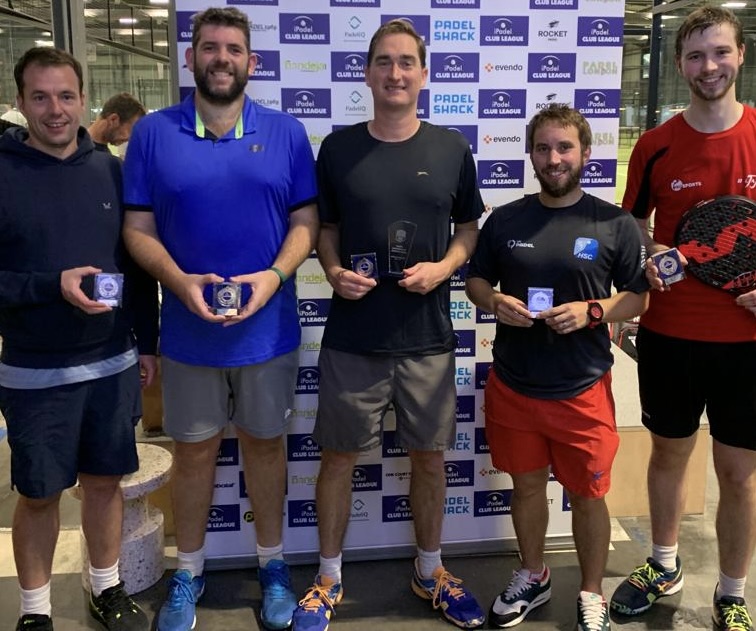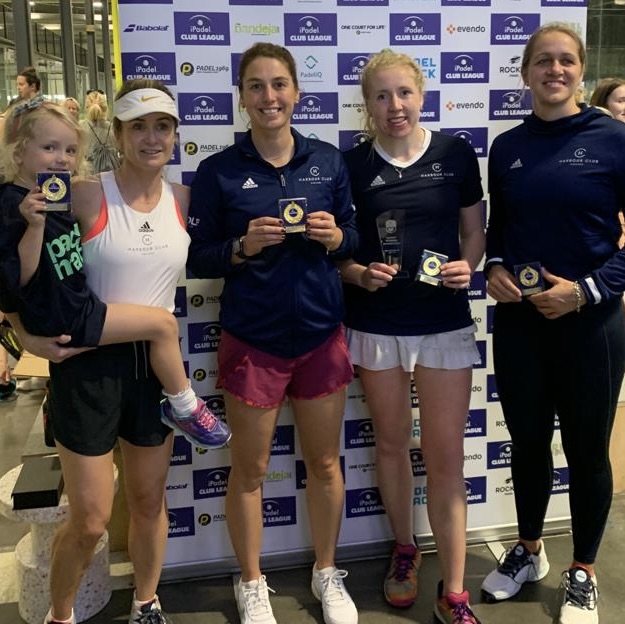 Tournament sponsors: Babolat, Padel IQ, Padel 1969, The Bandeja, Padel-London, Padel Shack, Evendo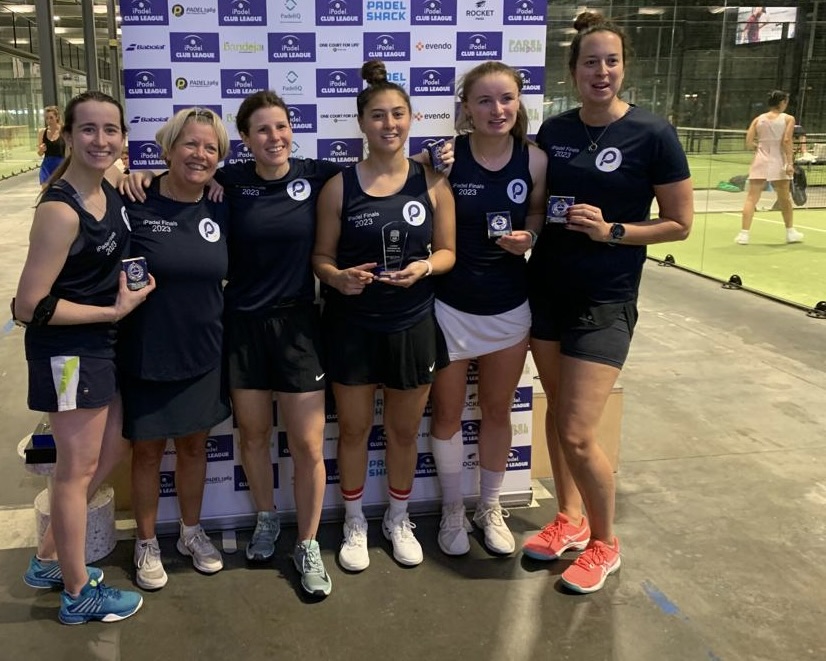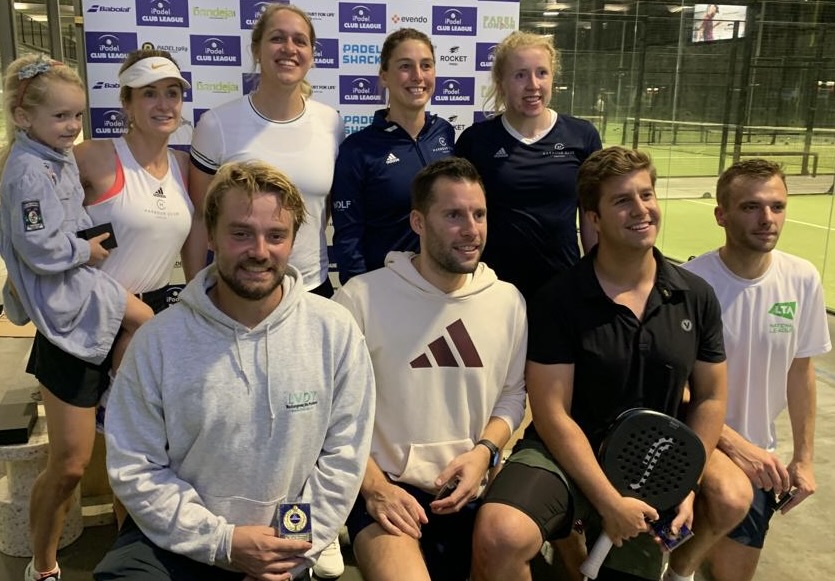 With the number of padel courts growing around the country, more clubs are joining the leagues, with the summer tournament having a number of 'first time' clubs:
Men: Hull, Chelsea Harbour Club, Rocks Lane Polzeath, East Glos
Ladies: East Glos, Surbiton, Padel4all Basset Down, Padel United North London
Mixed: Esher
Hull deserve special mention for reaching the semi-finals in their first event despite not having padel courts in the city. 
In the back draw Holmer Green (UK Padel) beat Surbiton in the men's. Surge pipped Padel United North London to the title in the ladies and in the mixed Esher beat Epsom in their own local derby.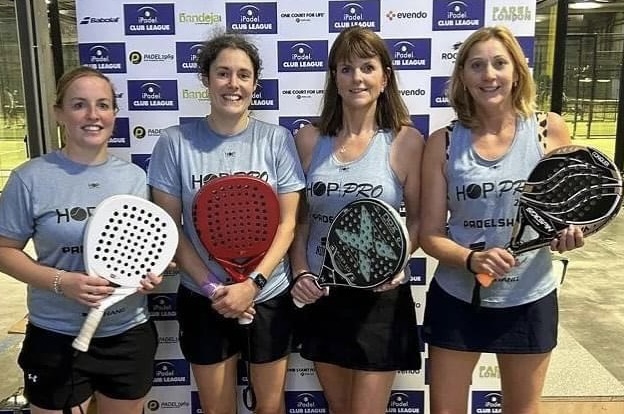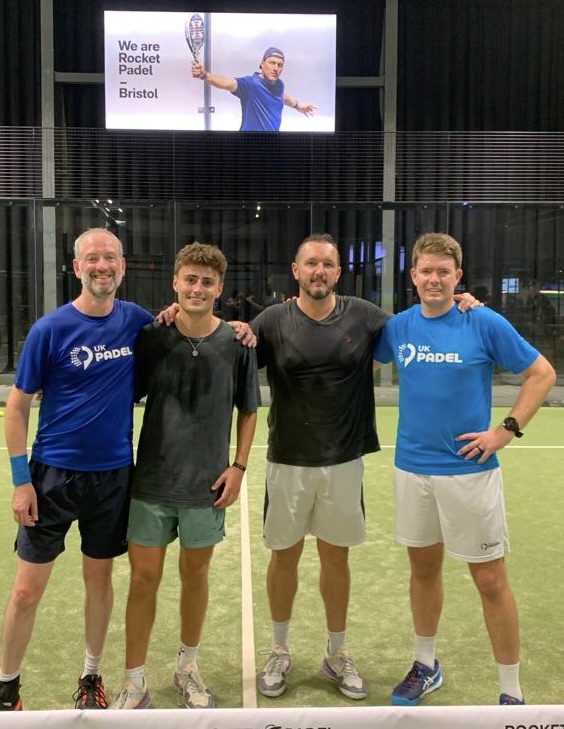 iPadel Club Leagues Hall of Fame
Men
Summer 2021: Rocks lane Chiswick
Winter 2021: Solihull Arden
Summer 2022: Roehampton
Winter 2022: Roehampton
Summer 2023: Rocks Lane Chiswick
Ladies
Winter 2021: Rocks Lane Chiswick
Summer 2022: Sundridge Park
Winter 2022: Chelsea Harbour Club
Summer 2023: Chelsea Harbour Club
Mixed
Winter 2022: Chelsea Harbour Club
Summer 2023: Chelsea Harbour Club
Registration has already opened for the iPadel Club League Winter tournament. Ian added: "The great news is that there are even more new clubs signed up to playing the winter Club Leagues, which continue to grow and show the increasing popularity of competitive club padel in the UK.
"The finals were a great weekend of padel and the venue – Rocket Padel – was superb, with lovely facilities for players and spectators and very much appreciated court allocation to keep all the matches together."