Langan: players closing gap on elite GB men
Frankie Langan believes the LTA Padel British Tour Scottish Padel Championships have confirmed that the gap between the top eight elite GB men and the rest of the domestic field is closing. RJ Mitchell reports.
Langan partnered Jorge Martinez to victory at the West of Scotland Padel Club over the weekend, beating shock finalists Cameron Dollimore and George Weller in a 62 minute final 6-4, 6-2.
Cameron and George earlier pulled off a major surprise when they ambushed second seeds Ryan Wyatt and Theo Garton in a rollercoaster three-setter ending 6-1 in the final stanza.
With Frankie and Jorge also made to work (6-4, 7-6) in their semi-final over Scottish hope Sam MacNeil and his partner Nick Hatchett, the 29-year-old reckons it is time his GB team mates started looking over their shoulders
I feel like that was the best standard I've seen overall at a Grade One, leaving the leading players aside.
Frankie Langan
Frankie, who represented Team GB at last year's World Championships, said: "We didn't have Christian Murphy, Louie Harris, or Sam Jones at WOSP but I feel like that was the best standard I've seen overall at a Grade One leaving the leading players aside.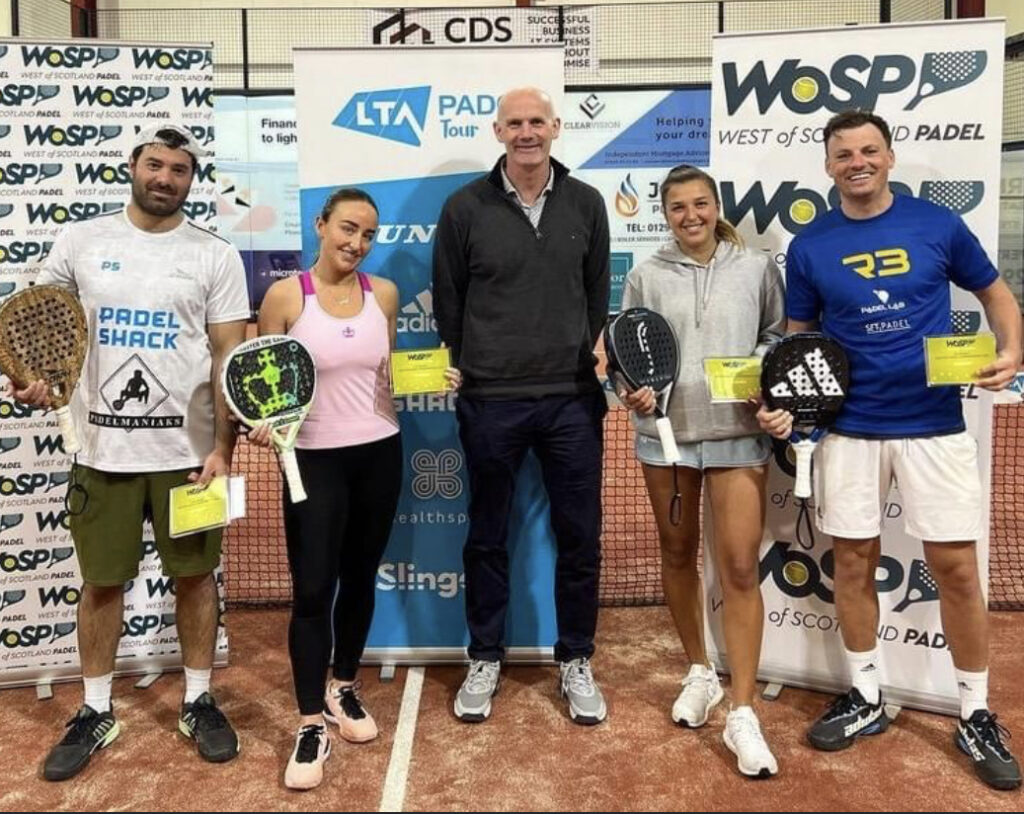 "Our semi-final against strong players Sam and Nick was a challenge, especially when I am not happy playing on the  left flank (backhand). That really shows you that the level is improving and the guys are starting to close the gap on the top eight GB players. The others guys are definitely more competitive and it's good to see as that will only push us on.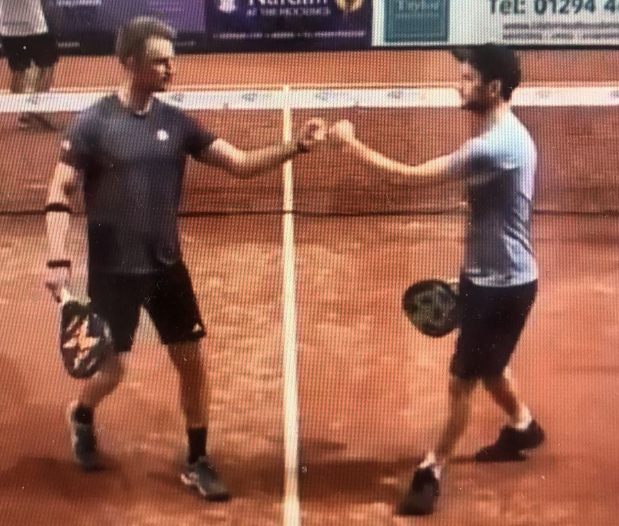 With Jorge, the No 1 domestic GB player, being a lefty, Frankie was deployed at Reves (backhand flank) and it's something he admits he's still coming to terms with: "It's weird as I feel uncomfortable playing on the left but I haven't lost a tournament since I can back to padel a year ago. The two wins I've had have been with Jorge but I am more comfortable on the right and I'm more certainly more suited to the right with the GB team.
"Jorge is a lefty and we are both very good attackers of the ball. If we play strongly in that respect and take the net I feel we are unstoppable. If I'm playing with a left-hander I will only play on the left. I am not used to the walls on that side so we can get caught a bit under pressure on that wing. When you haven't played for seven years and have played mainly on the right and then move to the left it is a bit like going back to square one."
Next up for Frankie will be the LTA Grade One at Guernsey where he will once again partner Jorge.
With the countdown to the European Championships in October already under way no one is guaranteed selection. Frankie added: "Matt Stanforth (LTA Performance Manager) has put a few camps together and been really good with us and so has John Leach (GB Men's Captain). The message from John is that the best eight players get picked and that is keeping us all on our toes. 
"Selection is not until end of August and I've got a lot to prove but it is all about consistency and maybe slowing my game down a bit and Sandy (Farquharson) and John have been a great help in that respect."  
Women's top seeds sweep to victory
Meanwhile in the women's event top seeds Aimee Gibson and Catherine Rose swept all before them to record an impressive unbeaten tournament, with Amy Cairns and Laura Deigman second.
However the match of the ladies' event saw home hopes Meghan Montgomerie and Rachel Scallan defeat second seeds Maria-Christina Balatsouka and Mercedes Perez Gonzales 4-6, 6-1, 6-3 in a three set epic that ensured a third place finish for the former.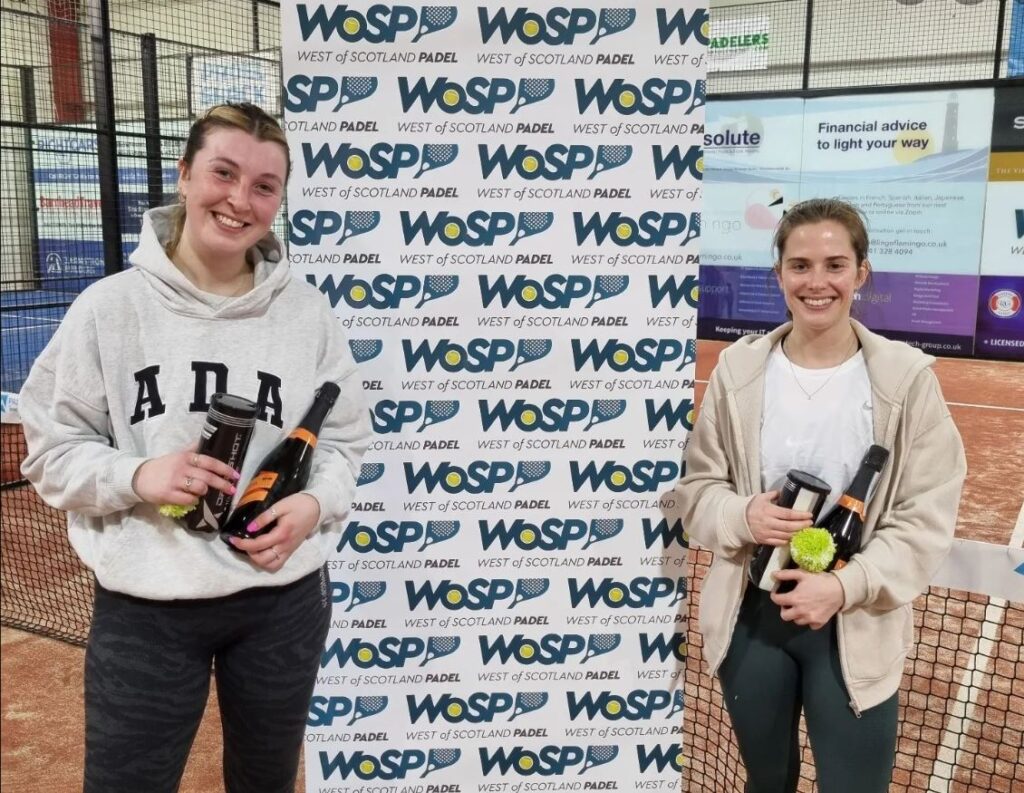 Maureen Baird, West of Scotland Padel Competition Organiser said: "Our Grade 1 Scottish Padel Championships was an absolute hive of activity. Players from all over the UK came and showed the highest level of skill and were total sports ambassadors. It was a pleasure to host them and this LTA event. Thanks to all who helped make this such a success."
The tournament was the third of seven Grade 1 events to take place across England, Scotland and the Channel Islands as part of the British Tour, which encompasses the top padel competitions in the UK. Grade 1 events see the very best British players and international competitors competing. Acceptance onto British Tour events is based on players' LTA padel ranking. 🎾