Instantpadel delivers padel's Martini moment
Are you one of the many thousands of people who have enjoyed playing padel on a pop-up court? From boats to shopping centres, hotel summer seasons to a residential square within the shadows of the Tower of London, Instantpadel modular courts have been making waves and delivering padel to (quite often) previously inaccessible locations. 
This pop-up revolution has been fuelled in the UK by a partnership between Swedish company Instantpadel and padel facility developer/operator Game4Padel. The collaboration delivered a huge hit last November with the Westfields Padel Festival, a long weekend of matches, events and promotions on an Instantpadel court in the West London shopping centre's Atrium. Game4Padel investor Andy Murray popped down with his brother Jamie for a game, as did a host of celebrities, sports stars and padel royalty, including GB No 1 Tia Norton. It is estimated that around 250,000 shoppers were exposed to the game during the event. 
Pictured (left) Game4Padel's Padel Tennis Festival at Tower Hill, London. Book here until July 14th. And (right) Instantpadel installed at Virgin Active, Chiswick.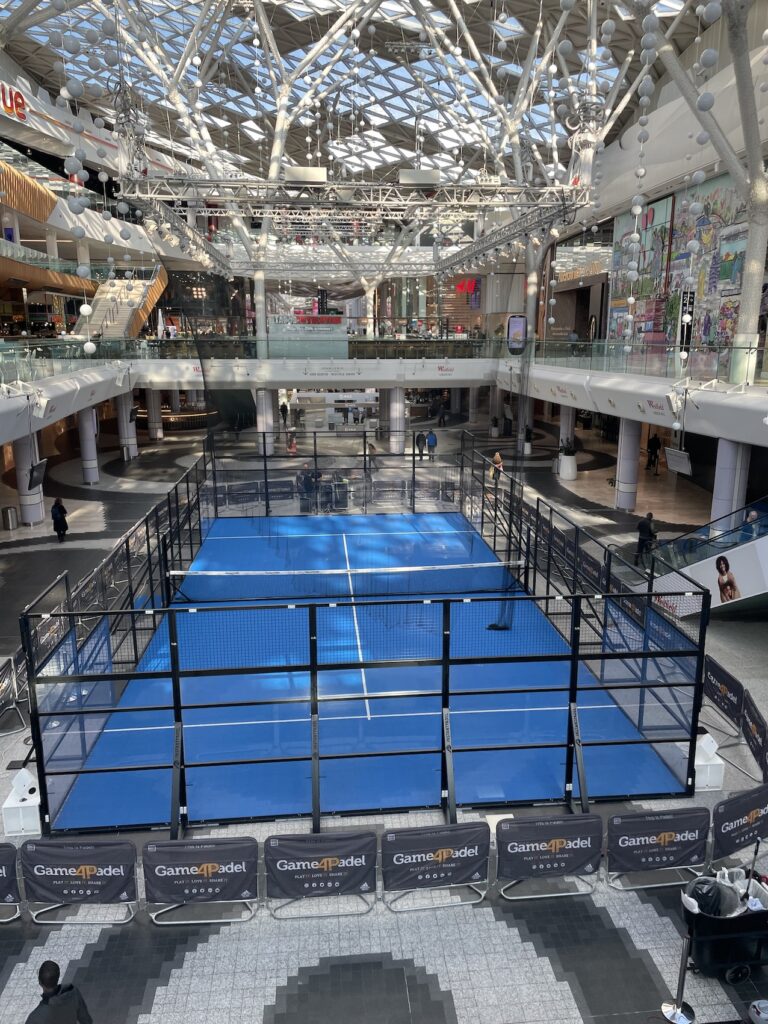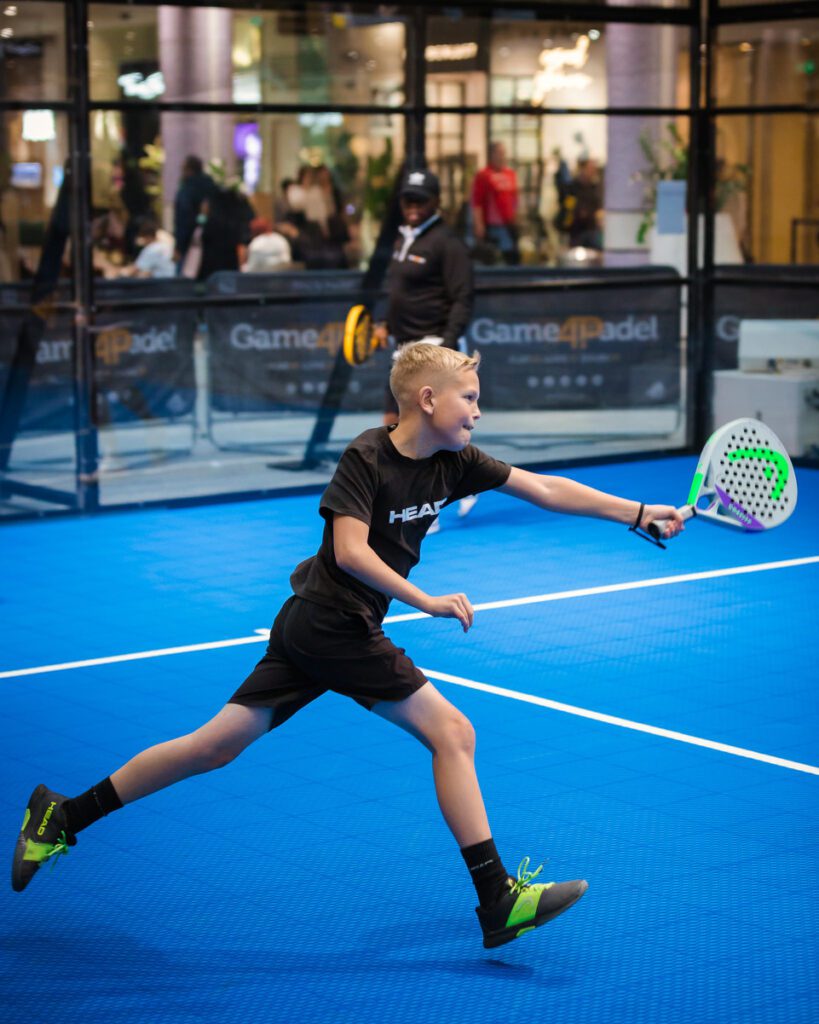 "The best event we've ever had in terms of activation – we were blown away by it and want it back."
Westfield London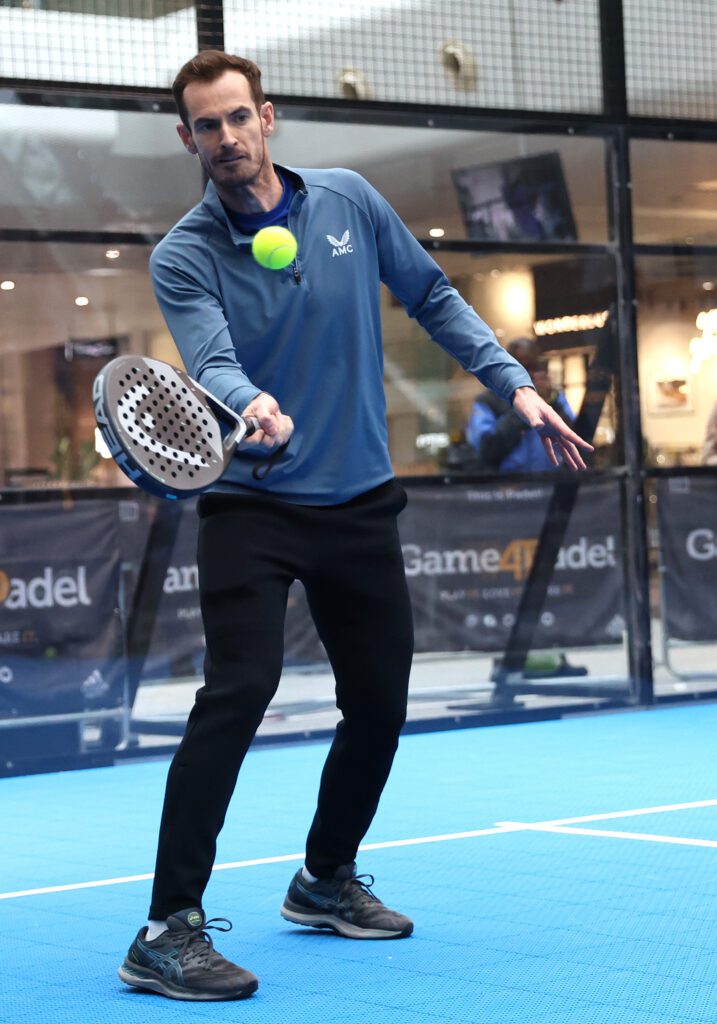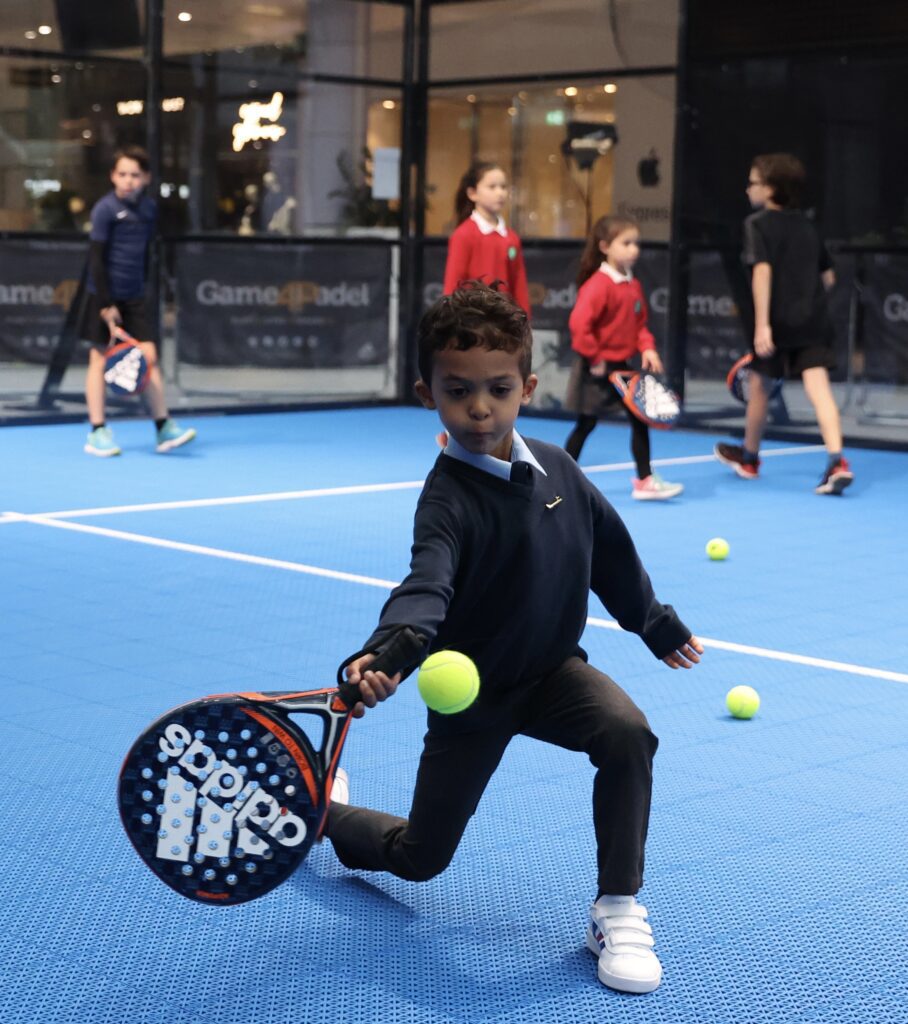 Stockholm-based Instantpadel is the market leader in portable, modular padel courts having created its first prototype court in March 2021. It now boasts more than 100 installations in 10 countries and 100,000 players, with a mission to make padel accessible and enjoyable all. 
The unique difference with Instantpadel's courts is that they do not need bolting to the ground and can be installed without major surface preparations; a four-person crew can create a good-to-play facility in as little as four to eight hours – as the Game4Padel construction crew proved when erecting a court overnight at Westfield shopping centre for the padel festival last November. 
The courts can also be moved fairly easily or used seasonally. This allows access to more locations, supports event-based padel and brand activation and helps drive additional business and revenue streams. The potential for activating more courts and faster – especially while venues await planning consent for permanent courts – was just too good to ignore for Game4Padel, which now holds exclusive distribution rights for Instantpadel in the UK, Ireland, Australia and New Zealand. 
Game4Padel Chief Operating Officer Peter Gordon explained that he constantly reviews padel products from around the world and Instantpadel had been on his radar for some time: "We needed an innovative solution to create a padel festival at Westfield London, Europe's biggest shopping mall. I spent a day at Gleneagles Hotel in Scotland testing the Instantpadel courts there and was pleasantly surprised at how well they played.
"Events moved quickly and six days later I was attending the Padel Expo in Stockholm and meeting Christoffer (Granfelt, Instantpadel's CEO and co-founder) and Hans Burgers, global distributor and supplier of Versacourt. We immediately connected and over a few hours began to explore forming a partnership. I was impressed by the possibilities for activating our own venues but could also see the potential for multiple new locations that could be opened up by Instantpadel courts – minimal groundworks, quick to install, flexibility to move and re-locate."
We don't exist because we are cheaper… we challenge the traditional costs associated with building a padel court."
Christoffer Granfelt, Instantpadel
Christoffer explained the journey to Westfields: "Peter told me that for 18 months he'd been trying to get a court into Westfield but there were no courts allowed due to many restrictions, but our court got approved in three weeks! The partnership that Game4Padel and Instantpadel now has is fantastic. I hope that clients will contact Game4Padel knowing they can provide a solution for them no matter what, no matter where.
"In this respect it is important that people are aware we are not a pop-up court producer. Our court solution is suitable for longer time spans – for example a two-year outdoor solution. We would like to be perceived as creating a portable or modular-style court, while additionally we can also do pop-up courts at specific events.
"We came to market with an invention two-and-a-half years ago which challenged traditional padel court manufacturers. Many people were encountering problems getting planning permission for permanent courts and groundworks can be expensive. Our solution was to change some aspects of the court without losing gained experience. This then made us, all of a sudden, portable and modular," added Christoffer.
Instantpadel courts have Versacourt flooring made from hi-tech plastic tiles that click-fit together (and meet ITF standards) and polycarbonate walls instead of glass, making them far lighter. Game4Padel's installers can install a court on, for example a tennis court, in under eight hours. A recent install for leisure provider GLL/Better in Preston saw a court go up on a football pitch in just three hours. 
Peter added: "We can be anywhere and everywhere from unique city centre spaces to flexible, seasonal places. And we look at real estate-type projects as well as sites where you don't necessarily have a 10-year lease."
When it comes to the bottom line Christoffer, along with Instantpadel fellow co-founder Magnus Berglund, has figures which stack up impressively: "Our court costs a bit more than a traditional court but if you look at fair pricing for ground construction in the Nordics or UK you would look at 30 to 40,000 Euros," said the Instantpadel CEO.
"Conversely, if you are on, say, a parking lot and you just need to even out the ground a little it can cost around 3,000 to 5,000 Euros. We don't exist because we are cheaper but we do challenge the traditional costs associated with building a padel court." 🎾