Yorkshire, East of Scotland and Sussex come out tops in first County Champs
THE inaugural UK Padel County Championships have been hailed an outstanding success, exceeding all expectations. By RJ Mitchell reports
Tournament director Mark Ayers has revealed that more than 160 players took part in the two day event at Bristol's Rocket Padel.
In the Men's event East of Scotland emerged victorious over Yorkshire in a tense tussle which went to a Champions tie-break decider, while in the mixed championship Sussex beat Surrey and Yorkshire pipped Surrey in the women's event.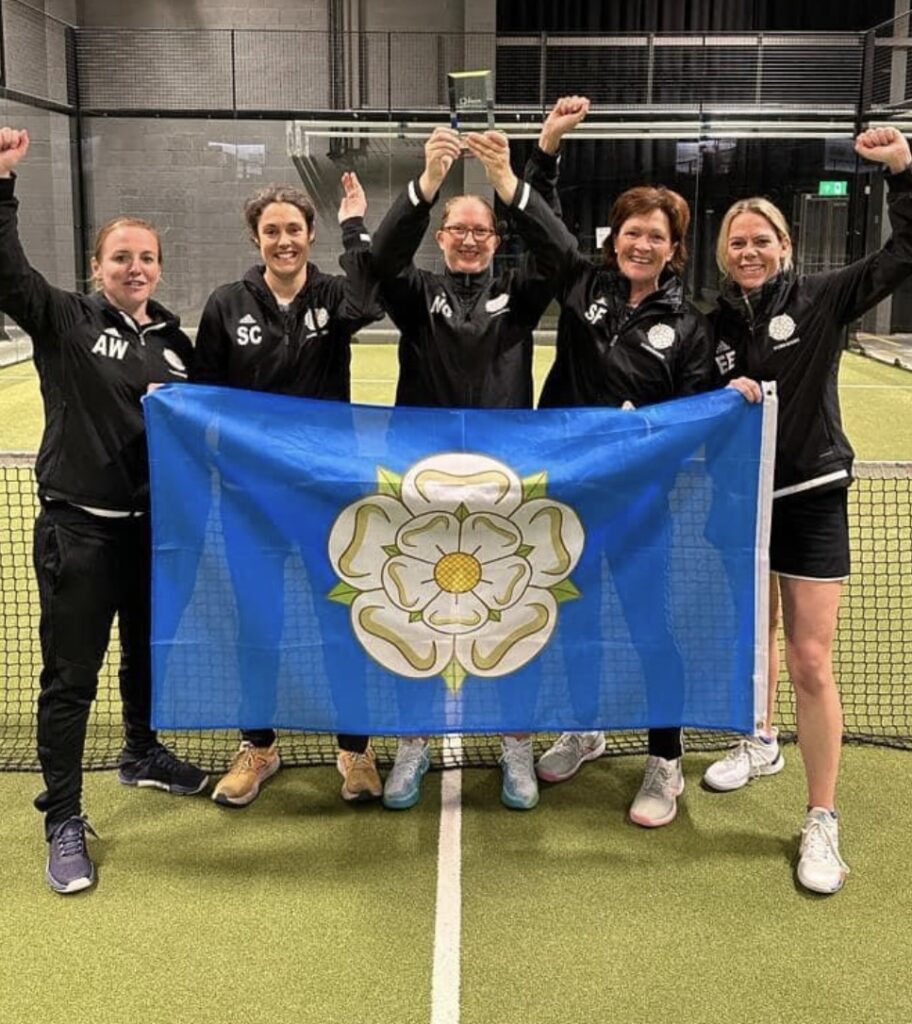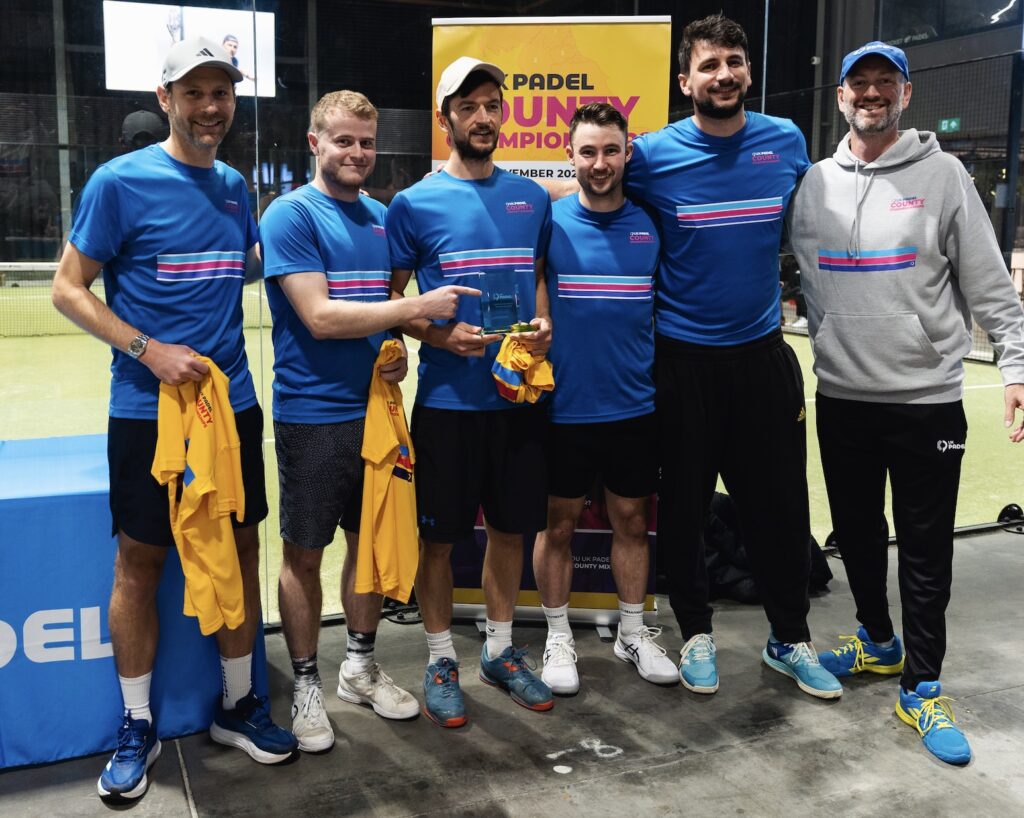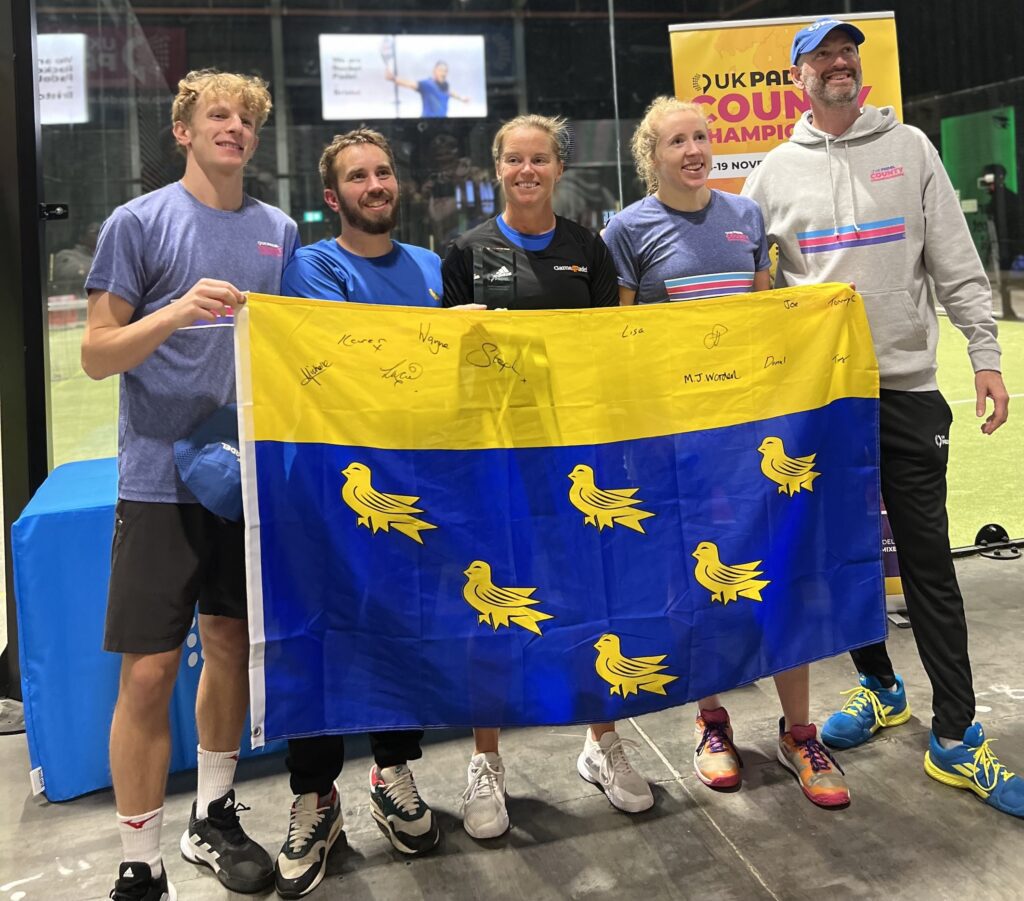 The action started at 10am on Saturday morning and the mixed final was still on court at just before 10pm on Sunday evening. There was a strong social element to the event with Saturday night's paella and drinks reception going down particularly well with competitors and their supporters. 
Mark revealed that the tournament is here to stay: "The inaugural UK Padel County Championships will be the first of many and it will indeed be an annual event. There was a real community feel to it all and it was just a fantastic atmosphere and was great fun.
"Padel players tend to be a certain type and are relaxed and friendly, there was a remarkable spirit about things. This social dimension was something I really hoped would flourish and it was particularly pleasing."
Yet the mix of elite UK stars and hardcore club 'padel-ers' also proved a winner as Mark shared: "One of the great things from this first ever county padel championship weekend was that we had a high proportion of players from the LTA top-20 UK rankings, for example like Nikhil Mohindra, who played for Essex and Sam MacNeil who captained East of Scotland. They are wonderful players.
"In the women we had Lisa Phillips playing for Sussex, Sarah Lochrie representing Essex and Amy Cairns playing for Surrey.
"To have top club players playing against these guys just added an extra dimension to it all and I actually had one lady from Devon, where padel is maybe just recently taking hold, coming up to me and saying it was unbelievable to be on a court with these guys.
"So that was special and the entry exceeded my expectations. I thought that if we got 12 counties playing, given it was the inaugural event, I would be happy but we had 20 teams in the men's, 11 in the women's and 12 in the mixed with more than 160 players competing and that is just outstanding for the first tournament."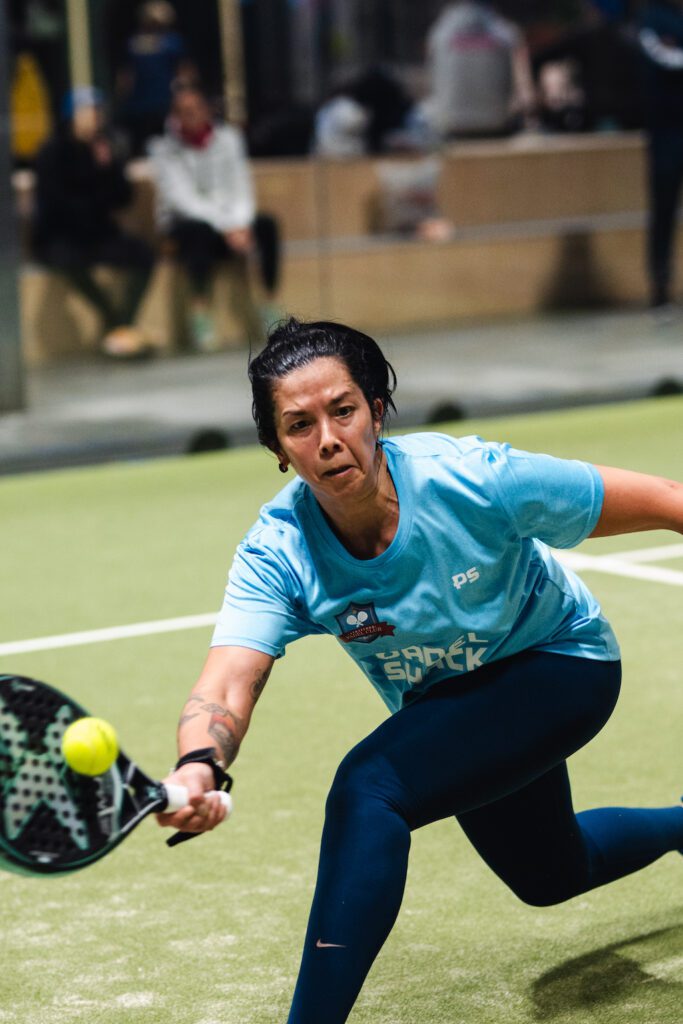 Mark created the Surrey Padel League and, for him, the development of the UK wide tournament was a natural progression: "With the growth of padel across the UK I just thought that an inter county competition would be great fun apart from anything else.
"A team event, almost like the Ryder Cup, just adds an extra dimension to what we have already and the more people I mentioned it to the greater the enthusiasm became and really the appetite was colossal. To be honest the entry has exceeded my expectations. At one time we were on course for 24 men's teams."
Mark also issued a shout-out of thanks to hosts Rocket Padel: "I'd like to thank Rocket Padel – it was superb. Marcus (Ballyn, Rocket Padel manager) and his staff did a wonderful job and it is just a great facility. It was just buzzing. It epitomised the wonderful padel community we have in the UK, there was so much camaraderie but also the standard of the padel played was extraordinary.
And Mark revealed such was the success of the weekend that plans are already afoot for another – more venerable – version of the championships. He said: "I can reveal we will be running a UK Seniors County Championship in March (16th and 17th) and this will also be at Rocket Padel and it will be an over-50s event. I have been inundated with people from all age groups, from over-40 to over-60, but we felt over-50 would be the best option for a seniors event. I am sure that it will be every bit as successful as the open event." 🎾