Stanforth: setting the strategy for nurturing padel talent
In an exclusive, the LTA's newly appointed Padel Performance Manager Matt Stanforth tells Chief Writer RJ Mitchell about his switch from table tennis, his intro to padel, why he's not playing at present and an insight into his plans for the game.
After 14 years in various performance-related roles with Table Tennis England, Matt made the switch to padel in January, taking on what is arguably the key position in the LTA's padel coaching structure.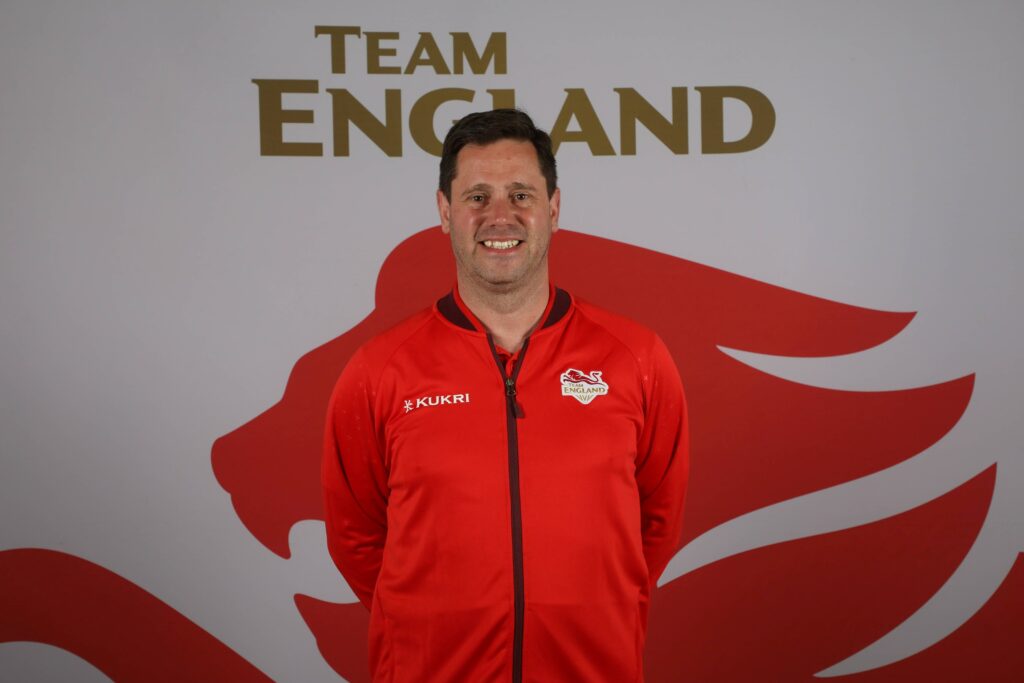 Matt, who has already acted as independent chair of selection for a GB Senior Ladies European Championship selection meeting, was keen to explain just how his brave new world dawned – in Madeira!
"Table tennis was my passion and my drive but, as with most things, you reach the point where you are looking for a new challenge," he said. "Friends had talked about padel and my wife is Portuguese. When we went back to Madeira we saw padel being played everywhere. My wife was a pro table tennis player and her old coach had become a padel coach and that was where my interest in padel came from.
"I live in Harrogate (North Yorkshire) and have seen padel build and build, culminating with the opening of Surge Padel. So when the LTA role came up it just looked like such a great opportunity."
However, impressive though Matt's commitment was to get on court and fully immerse himself in padel it ended in disaster when he sustained a ruptured Achilles tendon last November from which he is still immobilised and receiving treatment.
With 2023 marking the LTA's official launch of padel, Matt's appointment seems the ultimate case of perfect timing and he is in little doubt about the biggest plus in this regard: "Padel is pretty much a blank piece of paper when it comes to performance and that is very exciting," he said. "There are also a number of things from table tennis that are very similar to the challenges in padel, so I thought my experience would help and that it was a good fit."
Of course there will always be naysayers a coach from one sport moves to a similar role in another in which he has no experience. However, Matt has experience to draw upon: "I actually went through that in table tennis when someone from outside the sport came in and I think the first reaction was 'what do they know about the sport?
"my job is not to teach padel, my job is to build the strategy of how we are going to produce padel players.
"It's building a structure with coaches who have the technical and tactical background and creating the support services our athletes need to progress. From strength and conditioning coaches to physios, bringing together a group of people who can develop a culture and produce players of the future.
"Coming from the outside I think I offer a fresh set of eyes. As someone new to the scene I can be the one to ask the stupid question which can sometimes shed light on a blind spot. I can be objective and look at everything as a whole to build the padel programme but, as I said, there are a number of similarities with table tennis with them both being racket sports that need training partners across the net.
"Also the fundamentals in terms of movement (although the technical and tactical sides of things are different) there is a lot of cross over regarding the physical and bio mechanical demands. 
"And some of the challenges in padel right now with a new tour emerging are similar to table tennis which introduced a brand new world tour during the pandemic."
Matt is also well aware of the frustrations that can plague players: "I understand some of the frustrations players can face in terms of tournaments, cancellations etc and I've managed all of that in a table tennis context. Fundamentally there a lot of similarities from the amount of hours on court and the performance behaviours you need if you are going to be good at something like the grit, racket skills and mindset. So there are many things I can bring in to help the players grow and progress."
When it came to his top three priorities Matt was impressively candid: "My first three months have been finding out how the LTA operates and what tools I have in the box and to understand where the gaps are and the provisions we need to fix them.
"My initial focus has been on current GB players and building my understanding of where they are – and we are – as a sport. Now we're creating a picture of where we need to get to and what performance padel looks like at the top, utilising the data and insights that are vital as we build our path to help players compete at world level.
"We are also trying to understand the landscape in terms of young players. From there we can build a national programme for the relative age groups then start bringing these players to national camps and build the understanding of just what is needed to do that.
"I'd say the final priority is building the workforce. It is one thing holding national camps to bring players together but I'd say that daily training has the biggest impact on them, so building that workforce of coaches is critical and having that shared journey with everyone going in the same direction is vital."
In the next instalment Matt discusses coaching models, young player development and national team selection criteria.