Rocks Lane drives junior focus
Thirty-one years ago the original Rocks Lane was established in Chiswick, West London, initially as a tennis venue. Now it arguably occupies pole position as the capital's premier padel facility. RJ Mitchell reports.
There's one key point of difference when it comes to making such a bold statement – and that's the commitment of founder Chris Warren to youth and developing the next generation of padel players, both social and competitive, as the game continues to grow.
Rocks Lane, which now has four covered and six outdoor courts opposite Turnham Green tube station, already boasts a 120-strong All-Comers programme ranging from four to 16-years-old – players who were no doubt inspired by top level matches when the venue hosted its first International Padel Federation (FIP) Rise event recently. 
Chris is a man fired with almost missionary zeal to grow the game and introduce youngsters to padel, borne from his roots as a tennis coach. And he has a training template that he hopes will prove the blueprint to his padel revolution.
He told The Bandeja: "I started out in tennis coaching at Bishops Park Fulham next to Craven Cottage, coaching in local schools and then got kids into the park which was run by the local authority and from there we set up a community initiative.
"We developed a Talent ID programme where we gave out scholarships to the kids with most potential and set up performance squads for them from under-eight to under-16, with different age groups and standards and then tournament squads for playing competitively.
"We even had a sponsored mini bus to take the kids to tournaments across London and the South East. From all of this, one young girl from a council estate in South East London got a scholarship to an American University.
"It shows what can be done, even with limited resources, from a community programme with some private finance input. All of that is a huge inspiration for what we are doing at Rock Lanes now. We want to replicate it and get more sponsorship to create an even bigger programme focussing on padel. Really it's all about giving kids opportunities.
"This term we are starting eight primary schools, five secondary schools and two universities who are all joining us for coaching – so that is a good start."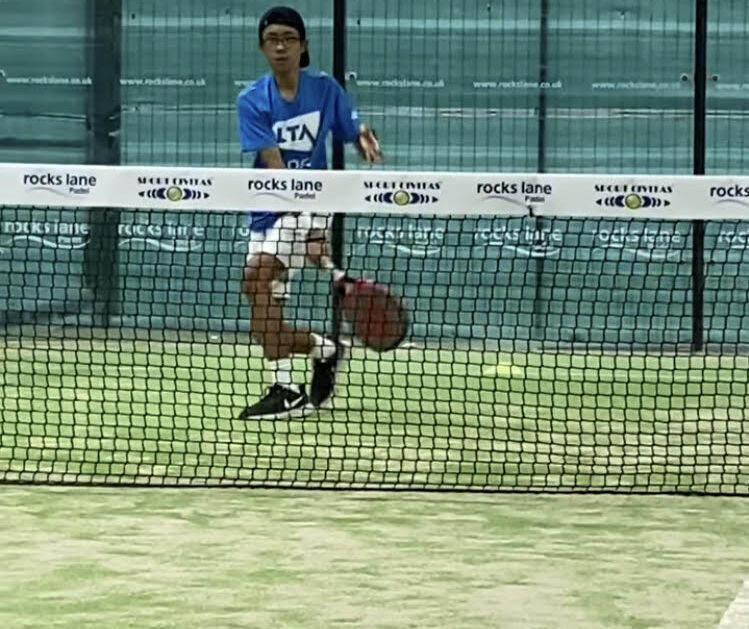 Rocks Lane is already in talks with tennis and padel equipment giant Babolat to come on board as a key sponsor. And while the venue's evangelical 'youth work' is impressive, so was its ability to host the recent FIP Rise event. The tournament was a huge success but had an interesting ulterior motive behind it, as Chris explained: "We have one young lad, Sholto Sen, who watches as much padel as he can on TV, video and socials. For him to see some of the world's best players in person and be lapping it up was, for me, just tremendous. Sholto had a huge take-away from FIP Rise.
"He is a great example of a young guy who hadn't done much sport before but is now addicted to padel and playing with adults almost every day. He is just 14 but is hungry to get into tournaments and I'm sure he has a big future.
"I also have high hopes for my son Jesse who is 10. He has given up tennis and is now concentrating on padel and has a real hunger to make it," added Chris, who is hopeful that padel may make the Olympics in eight years and his young charges could be in with a chance of representing their country.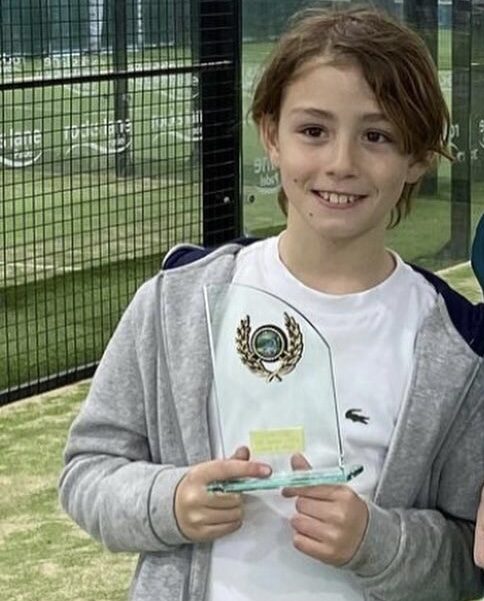 Interestingly a Spanish input into the burgeoning youth programme at Rocks Lane is pivotal, with respected coach Miguel Gascon a key member of the coaching team while former WPT top-50 player Alejandro Grillo, who is based in Seville, has been enlisted on a consultant basis to produce UK clinics and build relations with Spanish sister venues.
Reflecting on all of this Chris explained: "We do have Spanish coaches involved; if we can learn from the best then we can become the best. Spanish coaches lead the way so they are involved with our programme and will be travelling with our children to tournaments not only in this country but abroad, especially in Spain, and linking with the Spanish Academies.
"That involvement will also let our kids see what level they will need to achieve and the work they will need to do to get there first-hand. That will be invaluable."
As if all that wasn't enough Rocks Lane is already in dialogue with newly installed LTA Padel Performance Manager Matt Stanforth on becoming a key venue in his plans for developing the domestic game. Chris is also in dialogue with FIP about future opportunities to bring elite international junior tournaments to Chiswick.
High hopes and great expectations may deliver exciting opportunities for the capital's young padel players. 🎾