Padel gathering pace in Scotland
The future of padel in Scotland is looking increasingly bright with new court developments and a burgeoning competition scene, both boding well for the sport's growth north of the border. By RJ Mitchell
In Edinburgh the newly formed Scottish Ladies Padel (SLP) group is already working with Game4Padel to attract more female players to the company's 'G4P Tour' events.
While further north two new padel facilities – four courts in total – are in the pipeline for Aberdeen, which has until now been a padel desert.
SLP founder Rachel Richmond, who played a key part in creating a 20-strong field for a recent LTA Grade 5 Ladies event held at G4P's Edinburgh Park headquarters, has also launched the organisation's new website at www.scottishladiespadel.com.
Following a meeting between Rachel, Game4Padel Growth & Participation Director Vincent Hivert and G4P Tour Director Neil Harden, the basis of an informal collaboration is now in place to help promote events, share content and grow a strong, vibrant and inclusive women's padel community in Scotland with a competitive focus at its forefront.
Rachel said: "We are at such an important point of growth and Vincent saw what I was doing, got in touch and was really enthusiastic, which was such a great feeling and he asked if I could help in finding more women players. At that stage SLP had just started but we already had more than 100 followers across socials and a Whats App group and the response was fantastic!
"We had a player from Aberdeen (Karen Crawford) get in touch. There was no padel in the north east and she really wanted to play competitively. I also got an e-mail from a young player in Edinburgh saying she was new to padel and desperate to take part in a tournament for the first time.
"So this tournament (the Grade 5) was perfect for both of them. We went from two to 20 entries in the end and the feedback was fantastic. It really underlines what we can achieve working together for the good of women's padel in Scotland."
The tournament, although Grade 5, attracted all levels which provided an unexpected positive, as Rachel explained: "We did have a couple of top Scottish players entering it; Mercedes Perez Gonzales and Flora Sanches Rubio, who are lovely girls and very talented players from West Of Scotland Padel, did win and congratulations to them. It underlined how keen they were to play and the rest of the girls really enjoyed watching them. It was a real success story and the feedback has been superb."
Meanwhile Aberdeen's first padel facility is set to open at Strikers, Bridge of Don, later this month, with two indoor courts.
Graeme Smith, Director at Strikers, said: "We are really excited to bring padel to Aberdeen to operate alongside our existing indoor football facility. We believe these purpose-built indoor courts will be a great addition for sport in the area."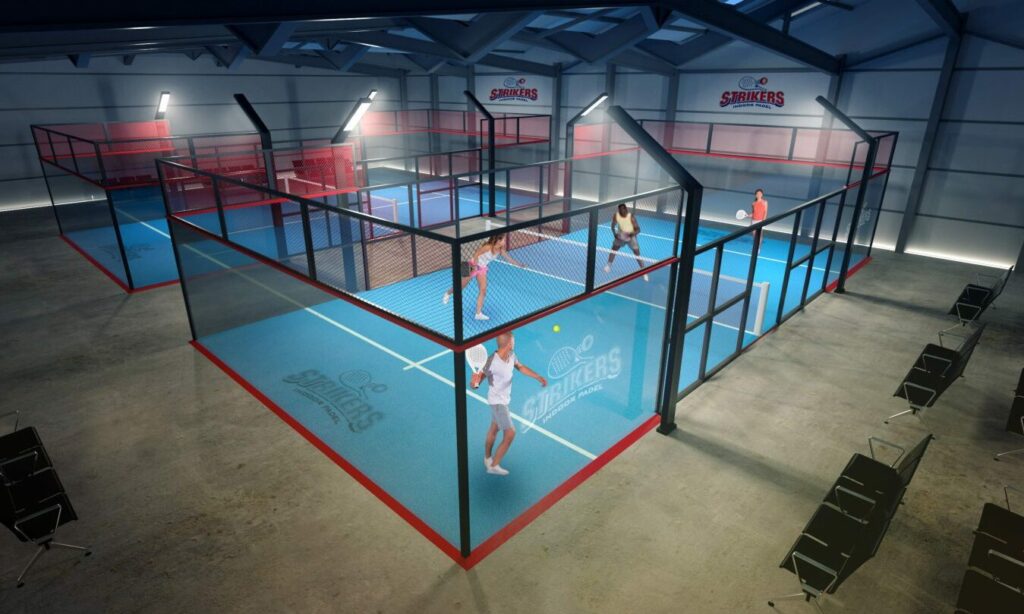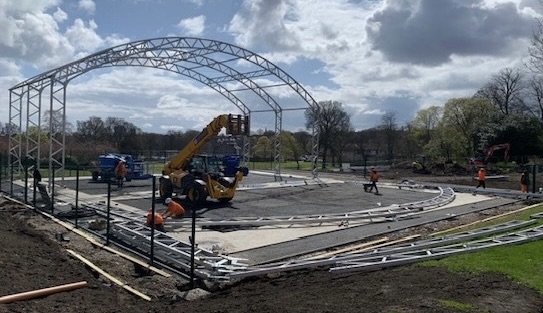 Hot on the heels of this development will be a two court padel development at Aberdeen Tennis Centre, in Westburn Park.
All of which will be music to the ears of Aberdeen's leading player Karen Crawford, who had to leave home at 6am on Saturday to partner Michelle Crease to victory in the ladies' G4P Tour LTA Grade 3 Event at Thistle Padel and Tennis Club in Edinburgh.
Karen and Michelle defeated No 2 seeds Iria Del Rios and Ashley Mears in an epic three set final 7-5, 5-7 12-10 in a match described by Game4Padel Tour manager Neil Harden as the tour's best ladies match so far'.
It's a success made even more impressive by the fact that, for now at least, Karen can't get any padel action in her home city, as she explained: "In Aberdeen we are hoping that Westburn and Strikers will be up and running before May is out but there are no definitive dates as yet. So, right now, the only time I play padel is in these G4P competitions. They are a lifeline and a great way of meeting other players and making new friendships so it's super important.
"To get the opportunity to travel to Edinburgh and play and meet new people is just amazing and I love it. The Game4Padel Tour makes it possible for people like me to come down and play and regardless of winning or not it is very worthwhile.
"The final was really close, well played to Ashley and Iria. We were up, they were up and every game was full of great points with tough rallies and with people watching it was played in a good atmosphere," added Karen. 🎾