Padel operator combines social impact with plans for UK's biggest club yet
A new-launch club operator is about to blast onto the UK padel scene with plans for the biggest centre yet wrapped up in a brand new concept merging the world's fastest growing game with a multi-sports offering and philanthropic approach.
The Social Sports Society has secured two sites in North London, one for a three-court centre and another for at least 15 – 20 courts with the potential to expand to 30. It plans a further 12 courts in Manchester and has its sights on locations in Camden, Birmingham and a Zone 1 site in London. It is hopeful of having courts open by the end of this year/early January, with six centres and up to 70 courts operational by summer 2024.
Larger locations will also offer multi-sport activities, for example football, parkour, skateboarding, climbing and other court sports. Through its padel programme the business aims to provide junior players with 600 hours of free padel for every court it builds and has plans to roll out more social initiatives; it is currently working on a 'major social initiative' with what it described as a 'major actor' in the sector.
Company founder Jesper Konstantinov told The Bandeja: "Padel is at the heart of what we do, it's our anchor. We are leading with padel and the other sports will come on the back of it. We don't think there are enough opportunities for people to do sports in England and it can be difficult/expensive for kids and young people to get in to sport in urban environments. That is something we want to change."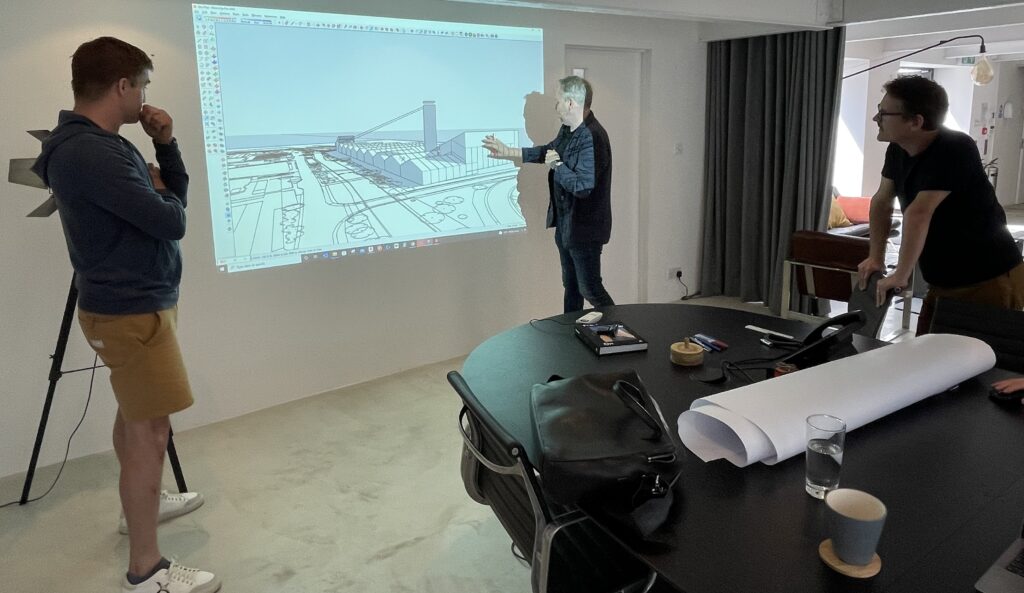 Jesper added: "Our mission to bring sports out into our society in a social context is not only about making sport more fun and appealing it is also, and maybe more importantly, about improving people's lives.
"Loneliness is one of the biggest health issues in our society and a sport that can engage as wide a demographic as padel can really make a difference, both for mental and physical health, if we make it easier for any person to get into the sport.
"What grabbed my attention about padel when it exploded in Sweden was the social nature of the sport and how it reached all segments of society and engaged people who had lost touch with sports. I have yet to meet a person who has played padel and not enjoyed it.
"The most important thing for us is to make it social and inviting and that doesn't necessarily mean exclusive. It is more about creating an atmosphere where people want to go and do sports and where they want to hang out," he said.
Coupled with this is his desire for the business to develop its social impact, as he explained: "The idea has always been to give back to society where we work. If you prosper then society should prosper; you can be a financially successful company and give back to the community. That is what we plan to do and it has resounded really well with our stakeholders."
The majority of Social Sports Society courts will be covered once established and clubs will offer food and drink where suitable. Players may well be treated to top-notch refreshments; Jesper is a founder of the Swedish Urban Deli chain and fellow Social Sports Society director Richard Belle trained as a chef and baker, working for Albert Roux as head chef of the Albert Roux Cafe.
The men also share a passion for sports – Jesper represented Sweden at junior level for water polo and Richard is a multiple World, European and British champion in taekwondo and kickboxing.
"We come from sport but we haven't been working exclusively in the sporting industry," added Jesper, who believes the UK offers 'so much opportunity' that has yet to be realised, making the sport and the UK the 'perfect match'. 🎾