New Irish padel club already has plans for expansion
Racket sports fans in Southern Ireland have embraced padel, flocking to the country's newest centre to fill its courts on the opening weekend.
The four indoor court Padel Tennis Ireland centre, on the outskirts of Cork, threw its doors open for the first time on Saturday and within hours the pay-to-play facility was buzzing with players taking to the courts – Ireland's first super panoramic ones.
With around 200 people wanting to play and as many again dropping in to see the new facility, club founder Mark White likened the centre to an airport, with huge numbers of people from different countries and of different ages and abilities attending. 
"The atmosphere was electric all weekend with people in awe of the state-of-the-art indoor facility we have brought to Cork," said Mark, who has been planning the club for 18 months and aims for it to be the most 'diverse and inclusive' sports facility possible. "We opened on Saturday and had a phenomenal response – 100% occupancy that day and 75% on Sunday. We have plenty of corporate groups coming to play so once others start posting it on their socials I feel the bookings will really start to ramp up," added Mark.
His optimism was well-founded – just days after opening the club had confirmed party bookings and a corporate event for more than 40 people. "The feedback has been amazing, with almost all visitors rebooking!" added Mark. "Everyone seems to be crying out for social events so we look forward to providing the first of our come-and-try social nights and tournaments within the coming fortnight."
And it may only just have opened, but plans are already in place to expand the centre, adding one outdoor and three indoor courts in the next six months – as well as roll out the Padel Tennis Ireland experience to other parts of the country. 
I am aiming for nothing short of creating Ireland's most diverse and inclusive sporting brand.
Mark White, founder, Padel Tennis Ireland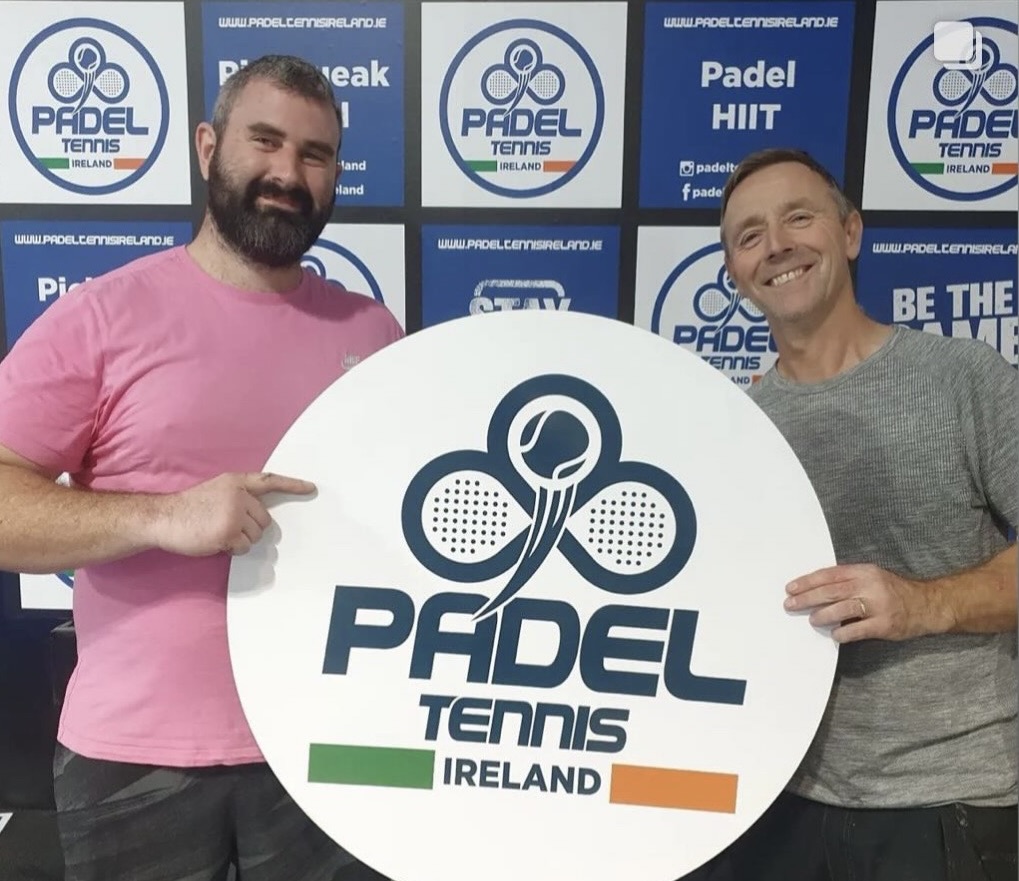 Padel Tennis Ireland has been nominated for the prestigious Cork Remy Martin Business Awards (Best New Business) 2023.
Winners will be announced on November 24th.
The idea for the brand was born from trips Mark organised to La Manga, Spain, while working as a tennis coach. The bespoke holidays were created by Mark and his partner Jeremy Coyle, a wine specialist from Australia.
It was in La Manga that the group discovered padel, as Mark explained: "We rented two padel courts in between our tennis and wine schedules and the buzz for the sport was instant. Given we had a mixture of tennis and fitness abilities joining us in Spain it was remarkable how quickly everyone was able to play competitive, yet social, games against each other. Our return to Ireland left our travellers wanting more padel – and after some research it did not take long to realise how little padel infrastructure there was in Ireland!"
Cork was identified as the perfect location for a club thanks to its 500,000 population, lack of padel courts and a reputation as one of Ireland's most passionate sporting counties. In preparation Mark, who has worked in the racket sports industry for 13 years, completed his Level 1 padel coaching qualification with the Padel Federation of Ireland ahead of forming Padel Tennis Ireland in December. 
"I am aiming for nothing short of creating Ireland's most diverse and inclusive sporting brand and making all who enter our doors feel that they can play, socialise and learn a new skill in one of the most welcoming environments in the country," he said. "Sport can bring people of all ages, abilities and backgrounds together so I strive to keep diversity and inclusion at the centre of my work to make my colleagues and clients feel welcome and allow us to train, learn and enjoy ourselves in a safe environment.
"If Saturday is anything to go by we have nailed our mission. That message seems to be being heard! It was amazing to see people from all walks of life mixing together and just having a blast. Our facility has a state of the art sound system so we have music playing all day. Many people commented on this saying it added to the fun and welcoming atmosphere.
"Jeremy and I are fun loving people by nature and we try not to take ourselves too seriously and this is what we want to feel in Padel Tennis Ireland venues – a fun space where you can come and make new connections, pick up a new skill and keep fit. Good vibes only!"
A variety of player programmes will kick off in January, from cardio padel fitness classes to bespoke programmes for adults and children who are blind/visually impaired or have special needs and a focus on supporting elite juniors. 🎾