Mammoth world record padel attempt
A Guinness World Record attempt for the longest continuous game of padel has completed in London, with just four players aiming to serve, volley and smash their way through up to 36 hours of padel in order to claim the title.
The record attempt – officially the longest marathon playing padel – started shortly before 8am on Monday, September 25th at the Instantpadel pop-up padel court adjacent the City hotel 100 Minories, Tower Hill.
Player and hotelier Tony Matharu, founding Chairman of the Central London Alliance, together with Mary Doogan, Niklas Johansson and Diego Martin Acuña were bound by the rules of padel, so no substitutions allowed and no time-taking, as Tony explained: "You can't even change ends as you might do in a conventional game as they don't want you dawdling and ambling between sets!"
Their target to beat was 30 hours and 30 minutes, set by Belgians Wim Heyvaert, Mathieu Loosvelt and Andre Rufino with Spaniard Noah Moerkerken in Belgium in August 2022. The London four were aiming for 36 hours in order to put clear water between their efforts and that of the previous record holders and set a tough challenge for others to beat. 
And to make life a little more challenging Swede Niklas set himself an additional task of achieving 50 winning smashes during the extended match.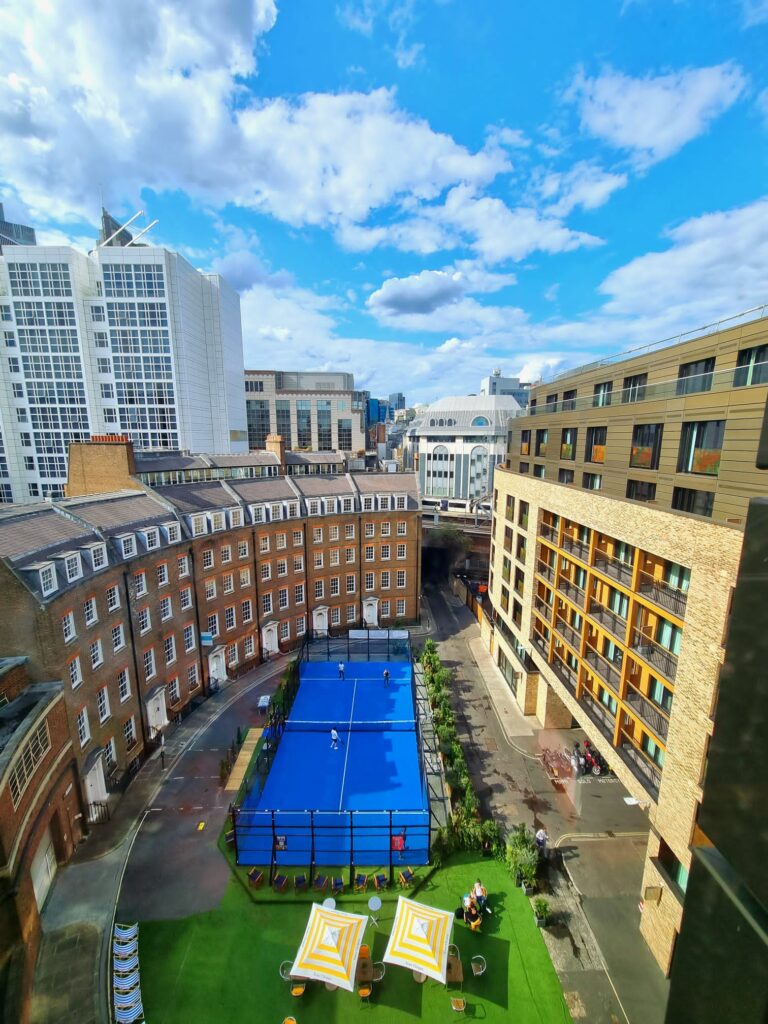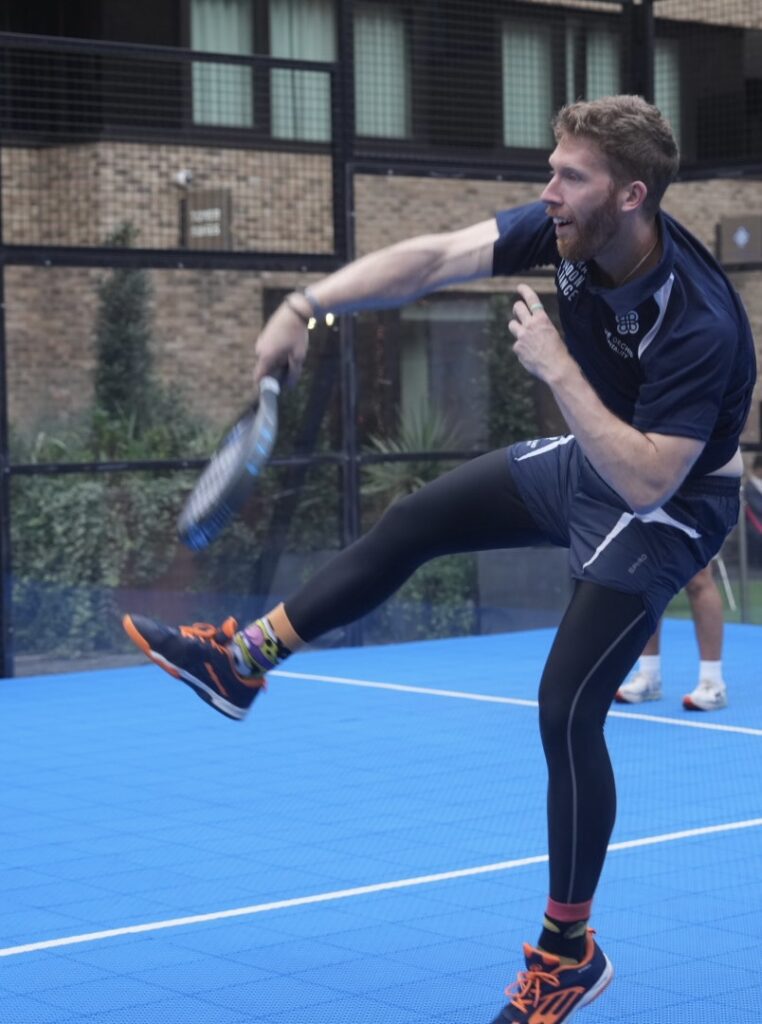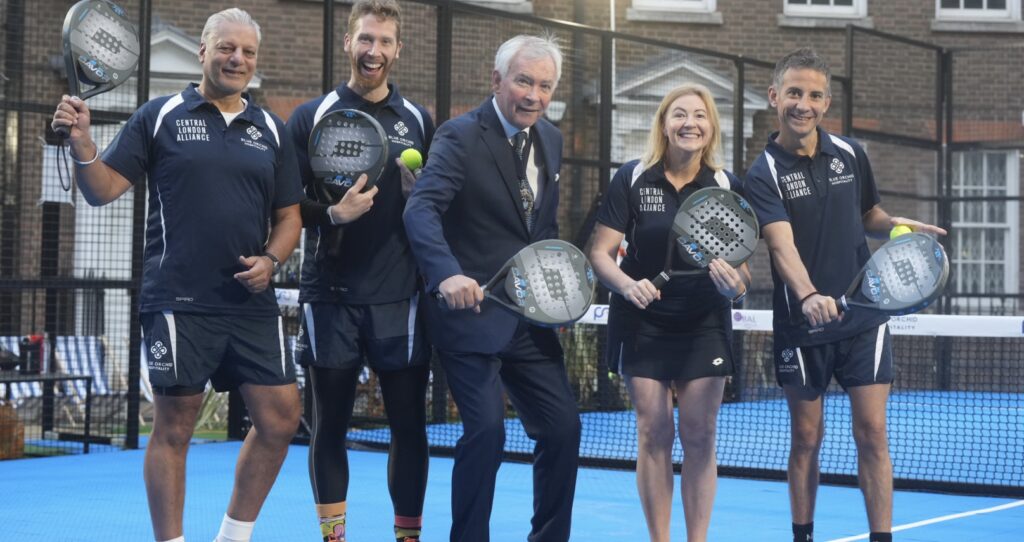 The record attempt had two objectives – to raise money for The Lord Mayor's City Giving Day (September 26th), which unites city companies and their employees in support of The Lord Mayor's charities (MQ Mental Health Research, National Numeracy getting on with numbers and the Duke of Edinburgh awards) and to encourage people back into the city, as Tony explained: "I think you can say footfall is coming back and the Square Mile is coming back but not in the same capacity as is needed or we would desire and it is not back at 2019 levels."
He believes the promotion of health and wellbeing is 'central' to the reinvention of the city and hopes the record attempt will highlight that. "Padel is the fastest-growing sport in the world and I know why. Once you play you're hooked," he said.
Workshops for local businesses took place alongside the padel game, together with other activities.
The fours players, who all work in and around the city, were filmed during play and the footage has been sent off to the Guinness Book of Records for verification. They hope to find out next week if their efforts have been successful. 
The padel court in Tower Hill was built to broaden the appeal of the City as a leisure destination, drive footfall to the Square Mile and aid the economic recovery of the City of London. It opened in April with an expected closure date of mid July, but so successful was the pop-up that its time was extended, with thousands of people making use of the court. It is expected to be dismantled following the record attempt. 🎾