Home nations gearing up for Swiss challenge
This coming weekend will see national squads battle it out in the Six Nations Padel Tournament, organised by the Irish Padel Association. Event founder, 'AdiDaddy' himself Barry Coffey, talks to The Bandeja Chief Writer RJ Mitchell about the event, its +100 format and who could emerge victorious. 
Six Nations Masters founder Barry Coffey believes this year's tournament is too close to call, with strong national squads prepping for the event.
The 2023 tournament is the fifth instalment of an event first held in 2018 and, with champions Finland sitting it out, Coffey says it is impossible to predict who will take victory at Padel Baregg in Baden, Switzerland, this coming weekend.
The super six slugging it out are hosts Switzerland, England (last year's runners-up in Finland), Estonia, Germany, Ireland and Scotland. The tournament follows the +100 format, where pairings must realise a combined century in terms of age, ensuring the Six Nations has firmly established itself as one of the most popular on the seniors tour.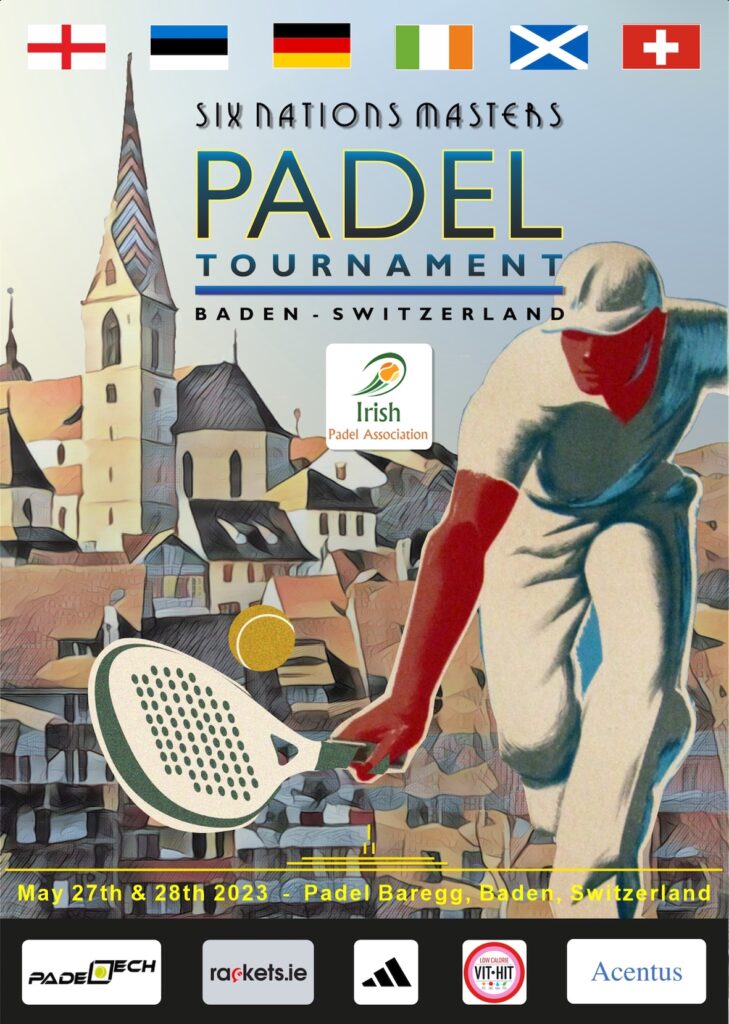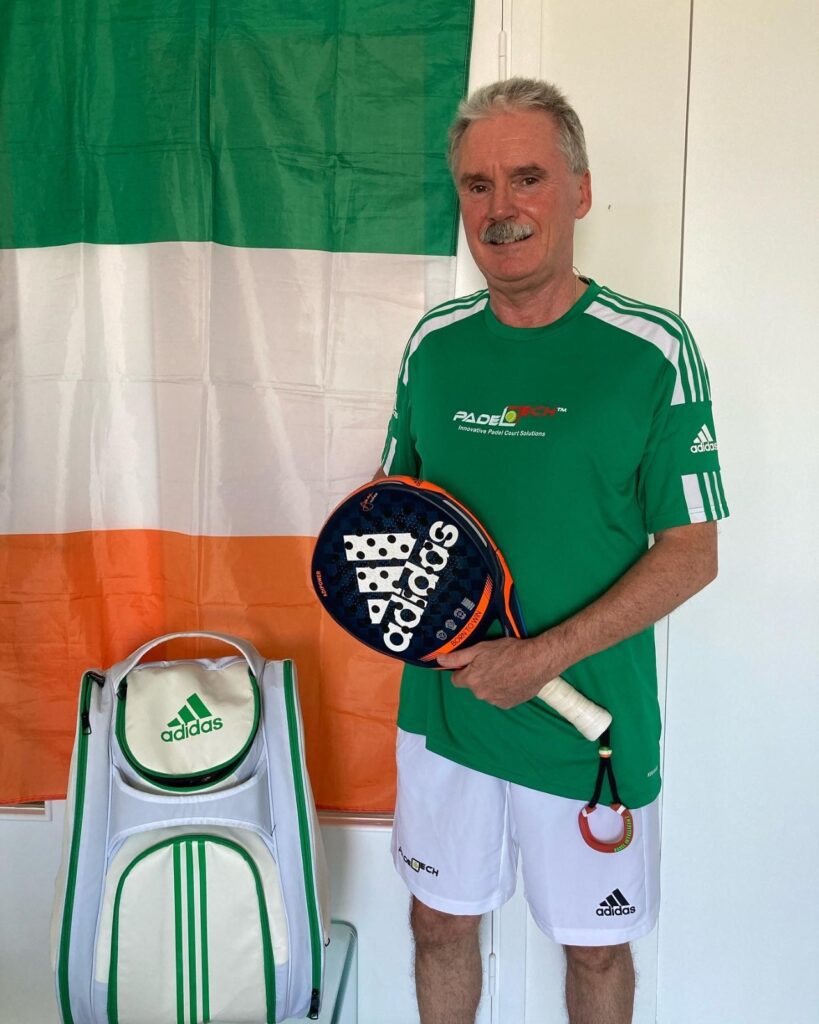 And as Barry, president of organising body the Irish Padel Association, admitted his green machine may be the tournament's dark horses: "We believe there will be a lot of tight, competitive matches and we are very much looking forward to it. Finland hosted and won it last year but they are not competing this year so it is very difficult to decide who the front runners are.
"It's always hard to bet against England as they have so much quality and depth and are always very consistent. Germany also did very well last year although, surprisingly, Ireland beat Germany but they had much better results against all the other countries than we did.
Each team is set to play the other, giving a guaranteed five matches with three individual ties in each.
Barry is hoping that an exciting new Irish pairing of two former international tennis players could mean that 2023 is Ireland's year.
"We have one new cap, Scott Barron, a former professional tennis player who played on the circuit and also competed at the Atlanta Olympics. We are expecting great things from him," said Barry. "He will be partnering Garbhan O'Nuallain, also a former international tennis player. We are very excited about that partnership. They are old tennis friends who have come to padel and it will be fascinating to see how they go.
"Five of our seven man squad are from the Fitzwilliam Club in Ireland. This is testament to how quickly padel grows as the courts were only put into Fitzwilliam by Padel Tech just over a year ago. Congratulations to them and, in particular, to the president of Fitzwilliam Michael Kemp, who is also a member of the team and was the driving force behind these courts going up there," added Barry.
The Six Nations Masters received a welcome boost on social media when Irish rugby captain Jonny Sexton (right), himself a keen padel player, promoted it on his socials. Barry said: "We were very excited that Jonny was kind enough to share our poster on social media. Jonny plays padel and he picked up on this and that is a great bonus as it is brilliant publicity for the sport."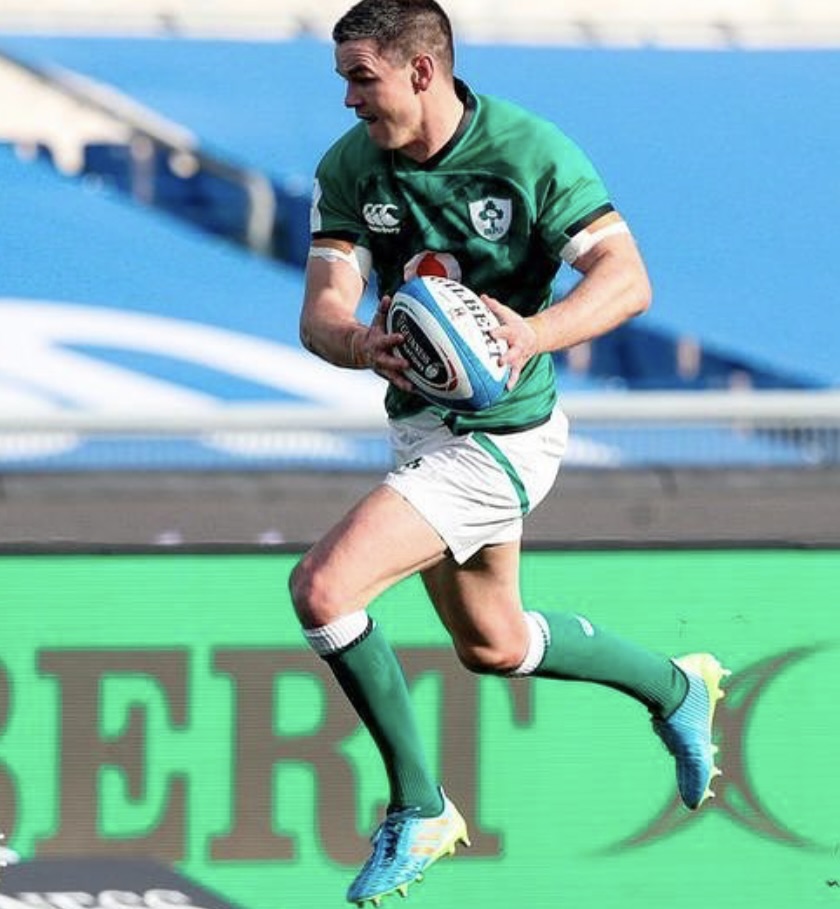 As Barry revealed sponsors have been lining up to back his boys: "We are very happy to have a new clothing sponsor with our Adidas Kit being sponsored by Vit-Hit, an energy natural vitamin drink to whom we are very grateful. We've also had great support from the Irish company Rackets.ie, the biggest online and physical retailer of racket equipment in Ireland. And we have added another new sponsor – Acentus – and of course our long standing partnership with Padel Tech, supplier of padel courts in Ireland and the UK."
But right at the heart of the Six Nations is a strong sense of camaraderie and as Barry revealed friendships formed over the years have spawned new cross-border collaborations: "I am captaining the Irish team and Bjorn Schroder is captaining the English team (at the Six Nations) and we are playing together in an over-60s tournament in Amsterdam in July, so that just shows how friendly these international masters tournaments and in particular the Six Nations is.
"Pulling on an Irish shirt is always an honour in itself, it's so many years since I first did it as a badminton player back in '82 and now it is just as big a thrill for me as always," added Barry. 🎾
Ireland: Scott Barron, David Borton, Barry Coffey, Michael Kemp, Tom Maughan, Garbhan O'Nuallain, David Wall.
England: Will Wells, Bjorn Schroder, Simon England, Michael Gradon, Mike Jenkins, Adrian Ezra.
Scotland: David McCulloch, John Byrne, Mark Openshaw, Stephen Alexander, Andrew Boyle, Ian Whatley, Hugh Jackson, Alex Knight.