Focus: GB player Louie Harris
Louie Harris is a key player in the GB padel squad, helping propel the team to the World Padel Championships in Dubai last year. Here he talks to Kevin Palmer, of Tennis 365, about his route into padel and ambitions in the sport.
KP: Tell us about your padel story. Was this always the sport for you?
LH: I played a little bit of tennis at a young age and coming from Wales, rugby has always been a big sport for us. Then when I moved to Spain, that is where is picked up the sport. So it has been pretty much pure padel for me rather than making a move over from tennis. My dream moving forward would be to play padel full-time and compete on the main tour at the top level. I always have a passion to help to promote padel in the UK.
KP: Is padel your full-time job?
LH: I still have a bit of a part time job, but I want to fully commit to padel. Playing this sport is quite dependent on what kind of personal backing you have. It also depends on your ranking and results in tournaments that will determined what kind of sponsors you can get.
KP: How big a moment was it for the British team to qualify for the World Padel Championships?
LH: It was massive. There was a lot of pressure on us with a lot of top teams in there. There were 18 teams were in qualifying and only three made it through, so it was a great achievement for us. It was great to play the event in Dubai, where padel is growing very quickly. It was a proper event with great stadiums and it was a real sign of what we can look forward to moving forward.
KP: What are your ambitions?
LH: I just want to see how far I can take it. I don't want to put a specific ranking on it and there is jockeying for positions with different governing bodies so we don't really know where the sport is going, but I am fortunate to be in the right place to take my padel career forward. It is a different world over here in Spain. When you go to Madrid and Barcelona, padel is even bigger and it is motivating to be around them. There is no reason why Britain can't try and catch up in the coming years.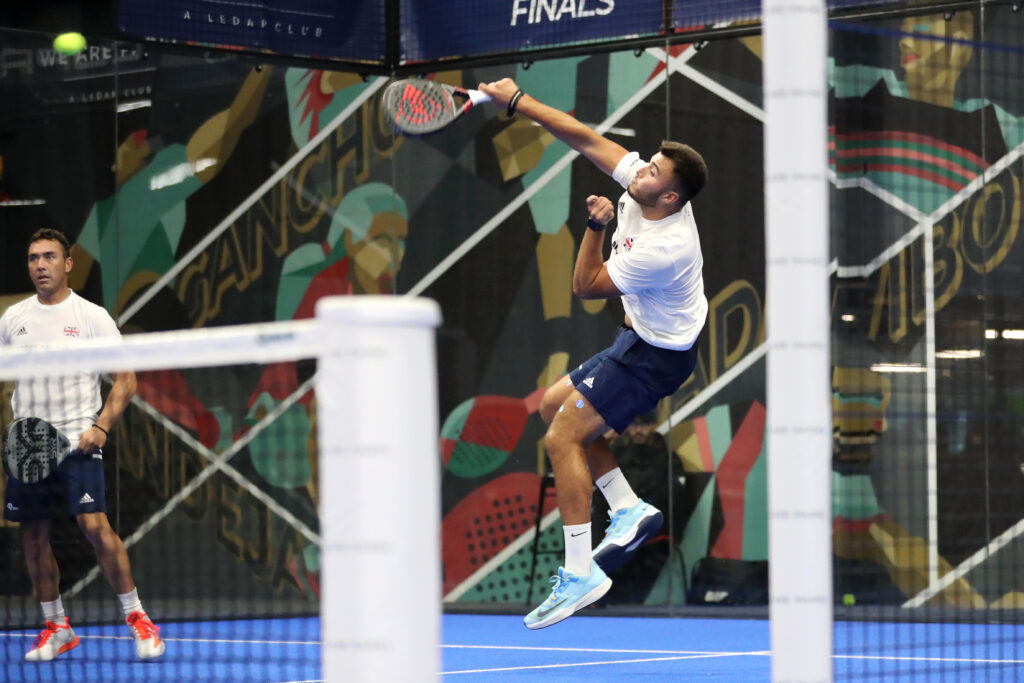 KP: What would you advise someone playing padel for the first time?
LH: Just enjoy it. I never got into padel with the ambition to play it professionally and you need to have that enjoyment factor when you try it for the first time. Have fun. It is a great sport to play and we have some real momentum behind the sport now and we have to build on that.
KP: Is padel a threat to tennis or can it operate alongside it?
LH: I consider them to be very different sports. That may be because I don't have that personal touch with tennis, but I feel padel needs to have its own identity. Like badminton or squash, there are some similarities, but it is a sport in its own right and stands on its own. At this point it's so new that no-one knew what to do with it. Tennis federations took over the ownership of the sport as that was the nearest thing, but that might change in the future.
KP: Can padel become an Olympic sport?
LH: We have heard some suggestions that it could happen and for any sportsman that would be a dream come true. To see padel in the Olympics would be a massive step forward and we have a lot of high-profile people playing the sport and getting behind it. David Beckham loves it, Andy Murray is a big fan of padel and that can only help the profile.