Brad Makes the Shift from parties to padel
He's a former X Factor star (who famously asked for Nicole Scherzinger's number), model and influencer but now Bradley Howard has revealed that padel is his one true love. by RJ Mitchell
By his own admission, jaded and jet-lagged after living life in the fast lane for more than a decade, Bradley decided it was time for a 'shift'
The shift in question saw the former FC United flying full-back abandon partying and booze and create Make The Shift 90, the title of which is dedicated to the 90 days it took him to return from the bright lights of Babylon to a more grounded, healthy lifestyle with the UK's fastest growing sport – padel – right at its core.
Recently Bradley and his padel mates, including Manchester United legends Ryan Giggs and Nicky Butt, took part in his first Make The Shift 90 padel tournament at Wilmslow's The Padel Club. Such was the success of the 32-draw event that the influencer is already in talks with other major padel venues to roll it out across the UK.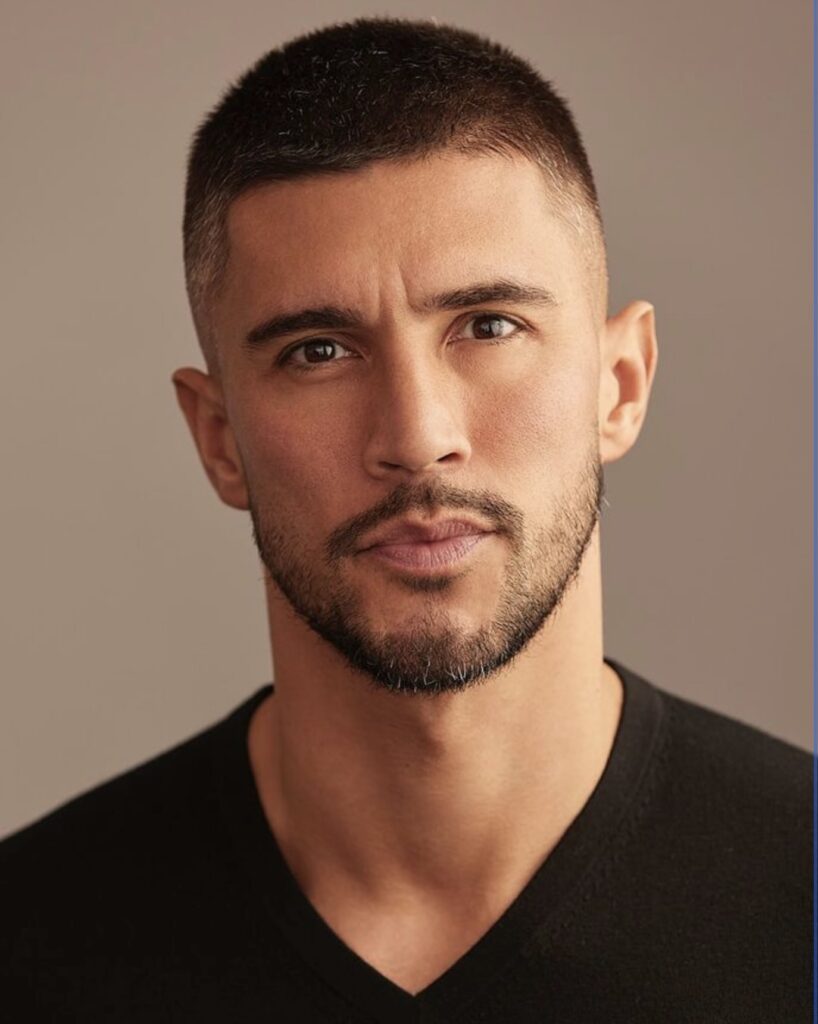 it has opened me up to a whole new world. So the next step was creating Make The Shift 90 and my first tournament. It was amazing!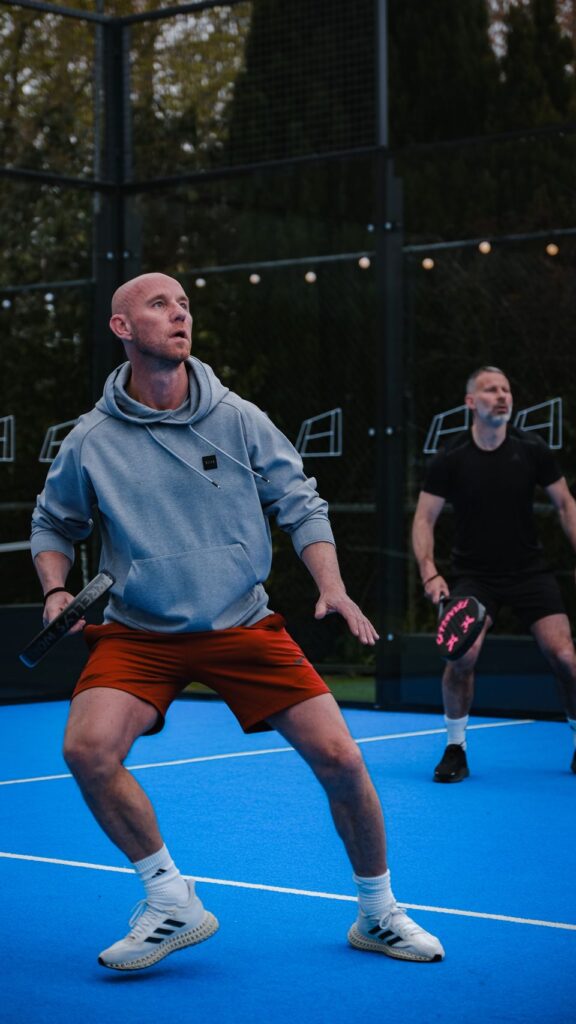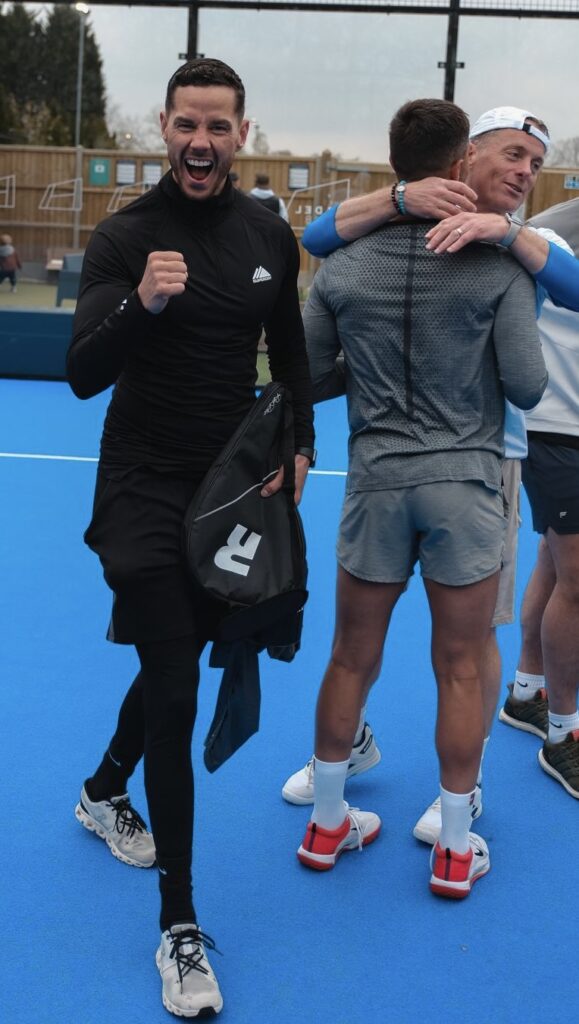 But let's start at the beginning. Speaking exclusively with The Bandeja, Bradley was in no mood to sugar coat the origins of his journey with padel: "Making The Shift is all about making a transition. Basically I was in a rut and holding myself back. One of the main reasons for that was I enjoyed the good life, had been doing events for a number of years and was just used to being out and about.
"I came to the realisation that I needed a change. I'd always been into my fitness, one weekend I'd be playing football and then the next weekend I'd be out socialising and just not on top of my game. I knew that the positives of me doing sport completely outweighed those of being out on the town.
"It did mean I had to cut a few things out of my life and the main thing was booze. In September last year I came off two weddings and just took a break. I did a month off alcohol, then two months and then three months and I started to feel amazing and really see the benefits. I realised that I could literally 'Make The Shift' in 90 days – and that is where the name comes from and what it stands for."
So just how did padel come to play such a key part in Bradley's change of life? "I had a friend in Dubai who told me about this game out there which was amazing. I used to play tennis as a kid and was a member of a tennis club so I've always loved racket sports and then the courts opened in Wilmslow (The Padel Club) and I went down with four mates for a game and since then I have been addicted.
"I had a lesson with Ben Goodeve (Head Coach), who is amazing, got to grips with the rules and basics and around that began building a padel group on What's App. Now we have about 20 in it and book courts, socialise and play. The most amazing thing is that there is a big mixture of people in this group who I would probably never socialise with, all from different walks of life, ages, and backgrounds, so it is a whole community and you are building friendships on and off the court.
"I go for coffee and lunch with these people and it is just nice and has opened me up to a whole new world. So the next step was creating Make The Shift 90 and my first tournament. It was amazing! It has started to open a lot of doors, with quite a few other padel clubs contacting me to host similar events. So the idea is to get some of the other padel venues on board and just grow the brand." 
The tournament format follows a simple formula which is user friendly and has sociability at its heart as Bradley, who modestly failed to mention he actually made the final of his own tournament, explained: "For entry I set up a landing page and it was £25 for three hours of pure padel. If you wanted to play with your partner you could buy two spots but we had six people who entered as singles and got paired up on the day.
"Wilmslow ran with 32 spots over four courts. The first match is first to four games and then if you win you go left and if you lose you go right but you still continue. If you win the second round it goes to a set and then onto semis and final."
A former semi-professional footballer with FC United, who regularly played in front of gates of 7,000 as a left-back, Bradley has an interesting take on why stars like his footballing 'bessies' Giggsy and Butty and the likes of Liverpool lynchpin Virgil van Dijk and PSG soccer demi-god Lionel Messi are padel nuts.
"Padel is competitive and that is massive for footballers but it is also a sport that everyone can play whether you are competitive or not," he said. "You pick your partner or play with random people; it is great for socialising and gets you out of the house and it's amazing how many calories you burn!
"Giggsy and Butty were both really good at The Padel Club and also you had Scott Thomas, who is one of my friends there as well, but what it is all about is practise and court time."
When it comes to the next steps for Make The Shift 90 Bradley is clear on his mission: "At the minute it is about building a big community, getting everyone together and hosting events up and down the country and utilising my network. Then I'd hope to attract bigger sponsors. I have my own brand and my own platforms and I just want to build up Make The Shift 90 and see where it goes. Basically I am a sportsman and I just love bringing people together and padel is perfect for that. I just love it." 🎾