Bewley/Garton push MacNeil/Vega in HOP final
By RJ Mitchell
Sam MacNeil has highlighted defensive improvements as the crux of his triumph with Rafa Vega at the adidas HOP PRO at Rocket Padel recently.
The Scot, with Spanish partner Rafa, claimed their third tournament victory of the year after defeating surprise finalists Theo Garton and Jake Bewley 6-3, 6-3 in a high quality final which saw the winners having just too much tactical guile for their youthful opponents.
Yet with Bewley and Garton causing the surprise of the tournament by beating No 4 seeds Frankie Langan and Javi Serrats in the semi-final there was a weekend to look back on with pride for the youngsters.
For his part MacNeil remains satisfied at a job well done and one that has guaranteed his pairing's inclusion at the end of season HOP Tour Finals on November 25: "From our perspective it is the first time we have won where we haven't played our natural game as we have been working very hard on improving our defensive skills.
"When it gets close a lot of the time you revert to what you know and are comfortable with and for me being a tennis player, I attack the net big time when the heat is on. So I am happy with how disciplined we managed to stay in sticking with the defensive stuff even if it made us almost borderline passive at times. There was big progress on the defensive aspect for us."
There were also kind words from the Dunfermline ace for his beaten opponents: "The boys had a great win in the semi-finals in beating Frankie (Langan) and Javi (Serrats) which I don't think many people would have tipped them to do.
"Theo has continued his improvement and Jake is also an up and comer, over the last few months his game has really stepped up and his attitude on court has also improved in terms of its positivity."
The well-run HOP event was held at Rocket Padel, Bristol, which proved to be a superb venue for the Scot, who now occupies the No 3 slot in the UK domestic rankings. MacNeil said: "What HOP put on in Bristol – and always do – is a level up from a player's experience in terms of other tournaments. We appreciate it and the effort that goes in from (organisers) John (Leach) and Javi (Serrats). It feels like a proper event, you are not just turning up for three matches at the NTC and no one is there – which is kind of dull!"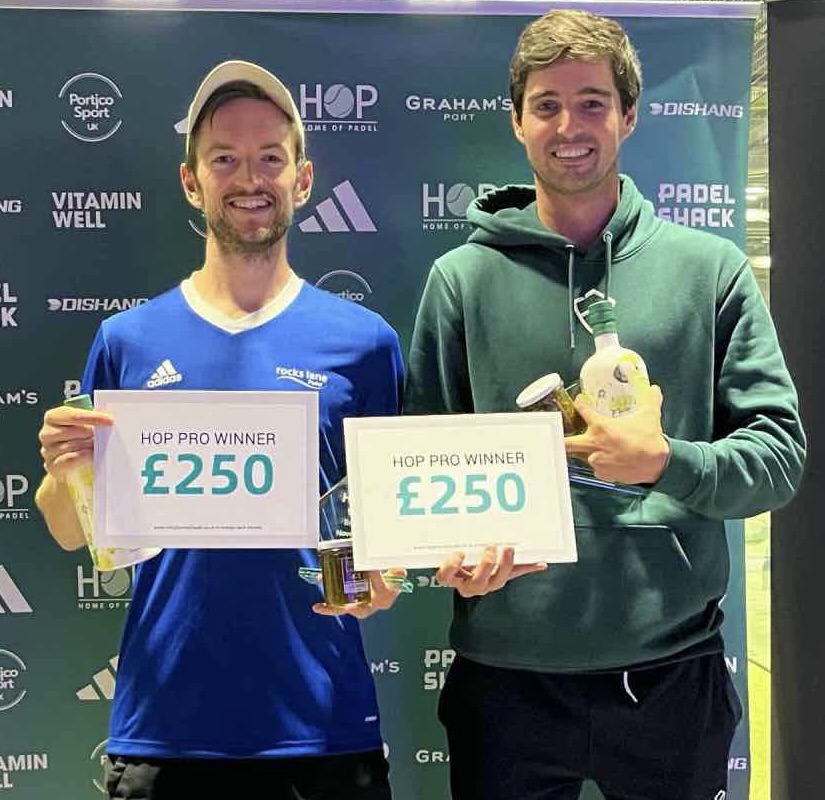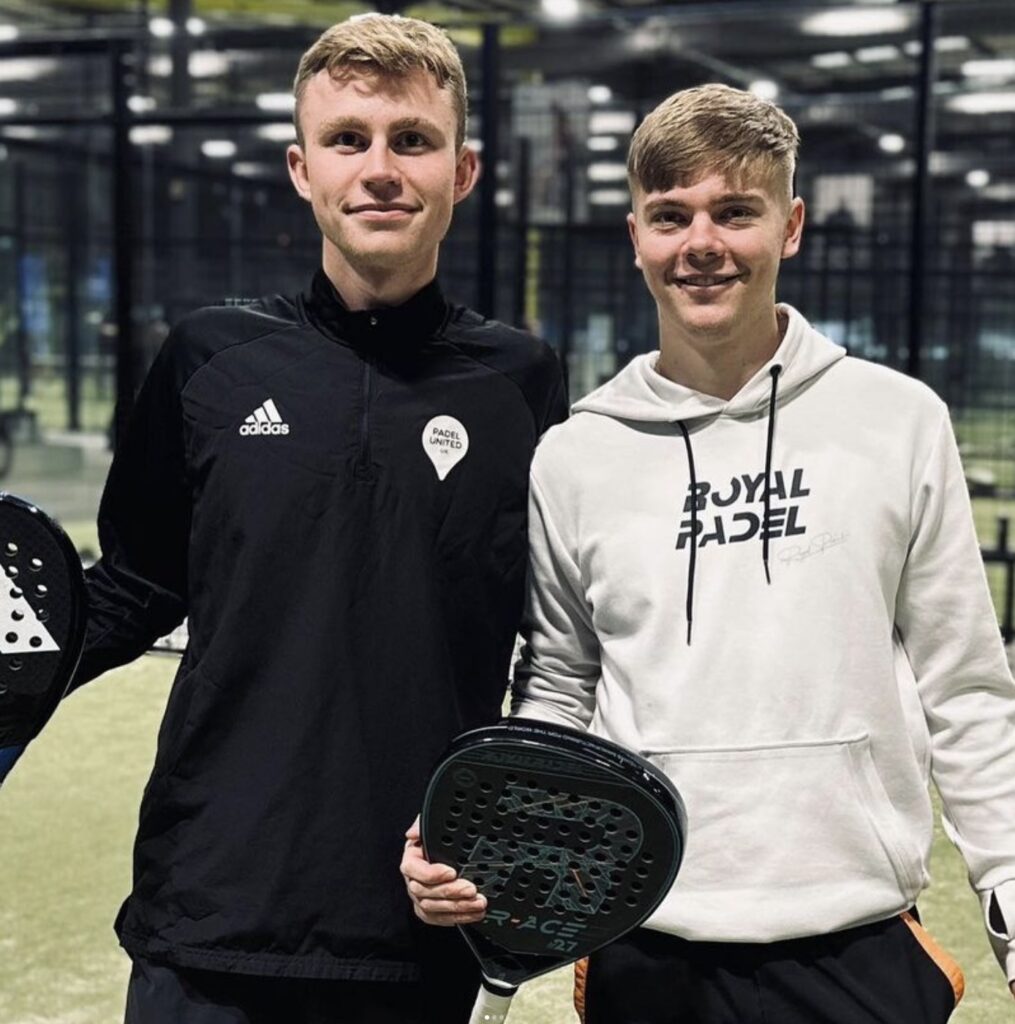 Meanwhile in the final of the adidas HOP Tour event there was an impressive 6-3, 6-2 victory for Sophia Haine and Luke Aggas over Catherine Rose and Max Lutostanski.
In the Men's Doubles (40+) Kingsley Harris and Suso Padillo-Ropero defeated top seeds Berislav Bobus and Andrew Warren 6-4, 6-4 with one break of serve proving decisive in both sets.
In the Men's (50+) No 2 seeds Fredrik Warneryd and Andrew Warren decisively defeated top seeds Paul Coeulle and Adrian Ezra 6-1, 6-2.
In the Women's Doubles (50+) Elvira Campione and Stephanie Trill uncorked the Champagne with a 6-2, 6-3 victory over Sally Pendry and Heather Sheridan.
Reflecting on a superb weekend of padel, HOP co-founder John Leach said: "In terms of the adidas HOP PRO final Sam and Rafa played a really solid and professional final and they ultimately just had too much experience for their younger opponents.
"But it was a nice final and I was really happy for Jake and Theo getting their big win in the semi and for Jake to make his first final and to pick up his first cheque.
"From a HOP perspective for us to have so many different categories and age groups was just excellent and Rocket Padel Bristol has been really outstanding." 😊