Adopted Brit Bjorn warmed up for Six Nations
On the eve of this weekend's Six Nations Masters tournament it is safe to assume that, as the weekend unfolds with some subliminal action, a few tall tales will feature – yet surely none will rival padel's very own version of 'Bjorn Again'.
For that is exactly what will happen when Bjorn Schroder steps on to court in Baden, Switzerland, 'Bjorn Again' as a proud Englishman.
He will line up alongside an England team which features William Wells (Capt), Simon England, Adrian Ezra, Mike Jenkins, and Game4Padel CEO Michael Gradon, with the team determined to improve on last year's fourth place finish.
It may be a tough start, with England facing tournament dark horses Estonia in the opening round. Scotland will face Switzerland and Ireland go up against favourites Germany.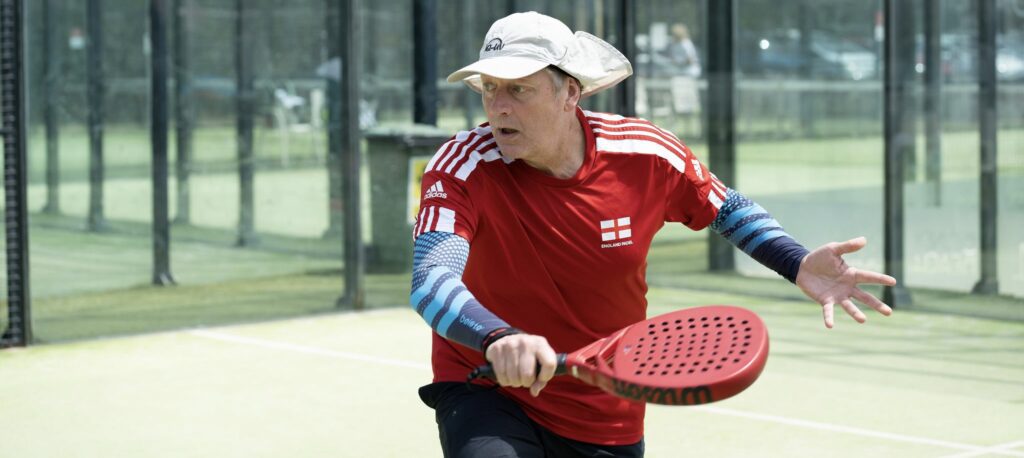 Yet for Bjorn the chance to don the cross of St George will allow the man from Stockholm to put behind him the heartache of missing out on a World Cup call up when red tape strangled his padel dream of representing Team GB in Las Vegas in 2021.
He explained: "I'm originally from Stockholm but came to London about 10 years ago, settled down, took up padel and have done pretty good. I set myself a target to play for the GB teams and just started to put the hard work in.
"I became a UK citizen but unfortunately didn't get my passport until after the World Championships in Las Vegas so although I had citizenship, without my passport they wouldn't let me play. That was very disappointing. So I am really looking forward to Switzerland and playing for GB in the European Championships in Alicante."
Bjorn, who coordinates padel for David Lloyd Bushey, reflected on the strengths of the England team ahead of this weekend's action: "The good thing with our team is that we're pretty even and I think we will mix things up between the matches. We don't have a natural pairing with maybe someone who is much better than another player but we do have two lefties in Will and Adrian so we will mix them up with the other four players. But our first objective is to be the best in the UK, including Ireland. That said I think the strongest team may be Estonia, we lost 2-1 to them last time so they will be a big danger."
With the Six Nations now in its fifth year and as usual organised meticulously by Irish Padel Association president Barry Coffey, Bjorn was in no mood to play down the tournament's importance to the seniors calendar: "We all really appreciate the Six Nations. It is tough to make the team and in terms of it being an annual tournament I think it is only behind the World Championships and now the Europeans, which are of course in alternate years.
"With it being a month before the Europeans it is a great chance for us to enjoy the opportunity to compete against other nations as each country varies in their style of play."
Bjorn has no doubt about the importance of a strong start: "The first match is always the big one and although the Six Nations is clearly very sociable and the combination of meeting new people and playing great padel is hard to beat, it is vital we get off to the best possible start against Estonia otherwise you are under pressure immediately."
Back in Sweden earlier this week the adopted Englishman put in some pre-tournament practise with his former countryman: "I played with the Swedish team in Stockholm, they are very high level. It provided me with some great preparation for the Six Nations and really sharpened me up.
"The (Swedish) padel boom has slowed down a bit in terms of growth but there are 3,000 courts and 450,000 people playing per year out of a population of 11 million so it is crazy popular. During the pandemic it was pretty much being played 24hrs a day but it is not quite so difficult to get a court these days and that is a good thing I think!" concluded Bjorn. 🎾
There's still time to enter our competition to win a £300 Head Speed Pro X padel racket complete in a presentation box.
Closing date May 30th